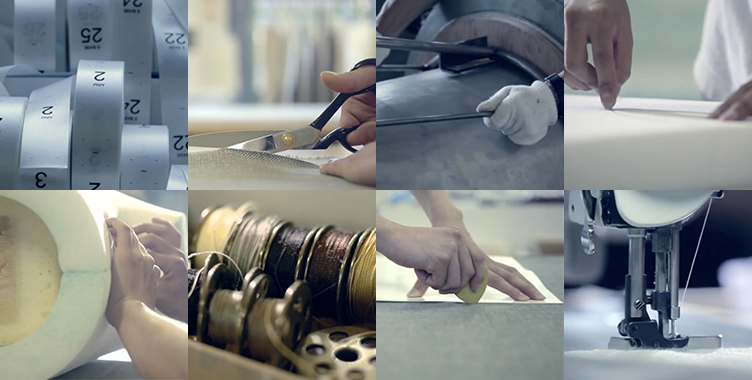 product theory
All that we create is always designed to offer inspiring ideas for evolving lifestyles.
The diversification of lifestyles and the transformation of living environments are reshaping the way that people spend their free time. Constantly staying attuned to such changes, we create tomorrow's furniture today—this is the arflex theory of design.
For us, design starts with the basic premise that what we produce are lifestyle tools that can be reliably used for years. Our designs must strive for superb comfort and durability through selection of the right materials and the right way to put them together. And, our designs must achieve a high level of maintainability.
In all that we do, we are guided by the mission of making furniture that can be enjoyed for a lifetime.
factory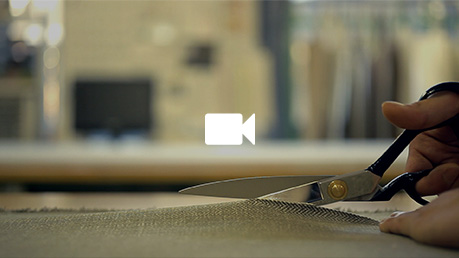 A factory staffed with the artisans of a famed furniture-making region and set in an idyllic location framed by the majestic Daisetsuzan Mountains.
All arflex sofas are produced at asahikawa factory, only after the customer's order comes in. Specializing solely in sofa making, this center fashions top-quality products that promise to reliably serve their owners for many years. The lifestyle purpose and design values of each model are accurately brought to life by a well-honed production system founded on special techniques developed in-house. These include molding techniques for greater durability, and urethane foam-forming expertise that allows us to fine-tune the firmness, resilience, and other factors that determine the comfort and feel of the cushioning. All this goes together to create magnificent sofas that are both relaxing and robust.
In addition to using mechanized processes, the production system also incorporates handcrafting to achieve that special something that only the human touch can impart. And, the design process doesn't end when a particular model hits the market. We continue to refine the comfort and convenience with additional improvements that further increase customer satisfaction—in fact, we have some models that have been tweaked more than a 100 times in our pursuit of perfection. This is the enduring spirit of asahikawa factory—not to "manufacture" superb sofas, but to "nurture" them.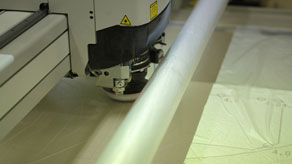 The use of a computer-controlled fabric cutting machine has enabled us to increase efficiency and quality. The system accurately gauges the fabric thickness and minimizes waste as it cuts patterns.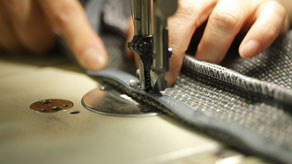 The supple, graceful form of a sofa can be made or broken by its covering, and so we add the human touch to the sewing process. Highly trained experts sense the subtle differences in fabric thickness and softness and adjust the sewing as needed.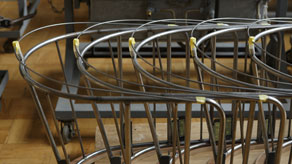 This is the steel frame that goes inside the Panetun, a personal sofa that comes with a 10-year warranty. During assembly, the frame is covered with a soft urethane foam. Even with smaller personal products, we never skimp on quality.
product laboratory
The Product Laboratory, our own maintenance and inspection center, was established to help fulfill our mission of providing customers with furniture they can enjoy for many, many years. To facilitate prompt service, the center is located in Kawasaki,Kanagawa, which is next to our core market.
Diverse needs are served by the Product Laboratory, including maintenance and sofa cover reupholstering/replacement. In order to meet such a wide spectrum of customer requests, the facility is staffed with experts in many areas of furniture making, ranging from sofa and wood product structures to fabric cutting and sewing.
Our team carefully examines the condition of your furniture and offers you a selection of maintenance solutions that match your life stage and budget.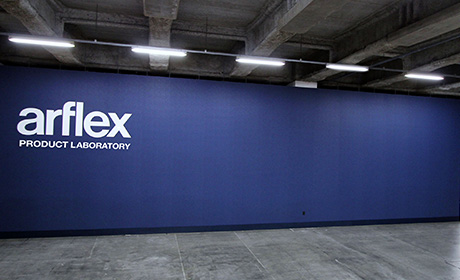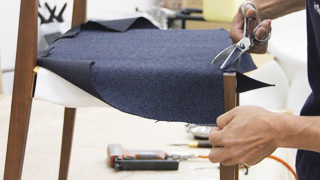 汚れやすいダイニングチェアの張り替えは、ご依頼の多いメンテナンスのひとつ。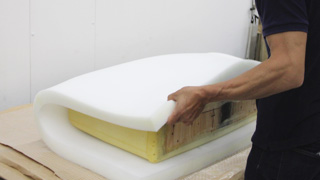 ソファの表層材を交換し、ふくよかな座り心地と見た目のボリューム感を取り戻します。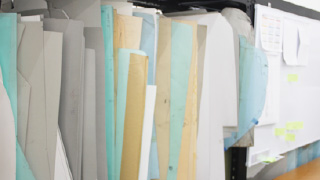 ソファカバーやチェアシートの型紙は、製造終了品を含めたすべてのモデルを保管。
arflex standard
At arflex, we apply the highest standards to our selection of materials and our development processes. For example, we use only fabric that has passed our rigorous testing of resistance to wear and tear, color fastness, and other qualities. And, we make sure that our chairs stand up to repeated testing for 12,000 cycles—three times the Japan Industrial Standard's requirement—and that our sofa seats and backs make it past repeated testing that simulates much more than ten years of use. Only the items that survive such demanding tests make it into our product lineup. By setting our own special standards, we maintain a high level of quality for all our offerings.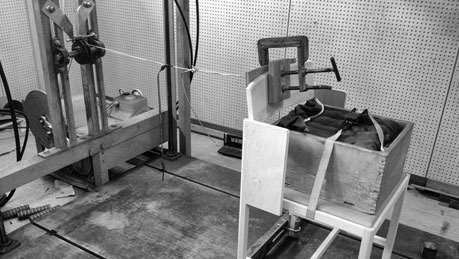 proof of credit
Did you know that many of our sofas are backed by a 10-year warranty? Our items with structural elements made of molded urethane foam are covered with a 10-year warranty, a rare guarantee in the world of modern furniture. If a defect is found in any part covered by the warranty we repair or replace it free of charge. We are able to offer this service because of our abundant knowledge and experience in sofa making, including designing the right firmness of each model's molded urethane foam, and the right pairing of foam with other materials. In the future, we will expand the 10-year warranty's coverage to include even more products.