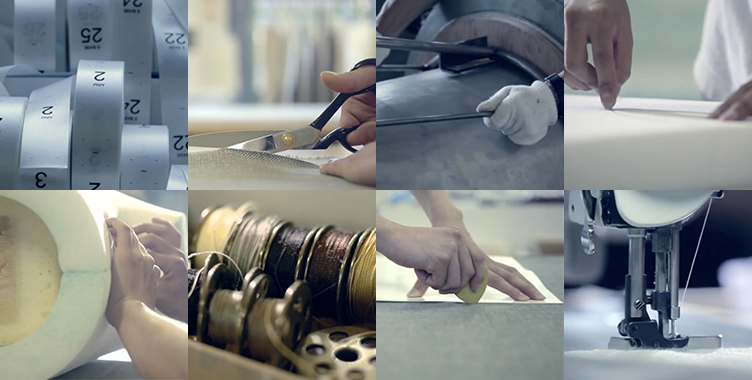 product theory
What〈arflex〉attaches great importance to in manufacturing is "furniture that can be used with long-term peace of mind."
We believe that using things carefully will lead to a richer life.
A simple design that can be cherished over time, and a design that takes into consideration the feel and usability of invisible parts.
Carefully selected materials and manufacturing processes to achieve high durability and safety.
Being able to handle repairs and maintenance even after decades of continuous use.
In all cases, the idea of ​​wanting you to use it comfortably for a long time is maintained.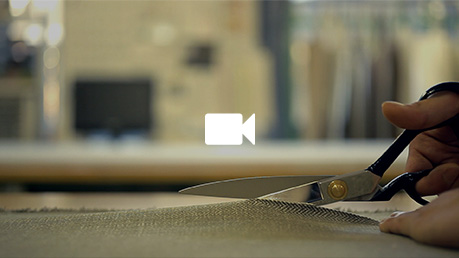 factory
Asahikawa, Hokkaido, is known as one of the leading furniture producing areas in Japan. At the Asahikawa Factory, which opened in 2008, everything from cutting fabrics to foaming urethane and assembling is done for〈arflex〉sofas.
The know-how for realizing "long and comfortable furniture" is reflected everywhere in the factory production line.
For example, you can easily order a replacement cover by looking at the display tag sewn on each cover. In addition, the foaming of "molded urethane" used for sofas is a technology that can be said to be the cornerstone of〈arflex〉.
By using the extremely robust molded urethane manufactured in-house for the structure of the sofa, we have achieved a 10-year quality guarantee.
We will continue to research the specifications of new products as well as products after they are released, and consider improvements.
The staff of each department strives to improve their technical capabilities while always keeping in mind that "all processes are connected to customers."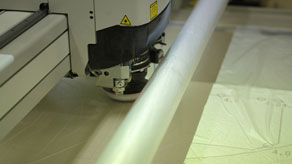 An automatic cutting machine that combines high efficiency and quality, and cuts dozens of sheets at once. Lean molding proceeds while considering the thickness of the fabric.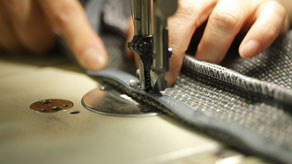 Sewing of the cover that influences the silhouette of the plump and beautiful sofa. Considering the characteristics of the fabric, we will make fine adjustments based on our skillful experience.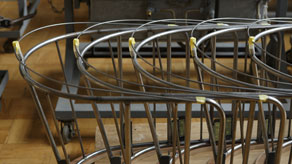 Steel frame of lounge chair 〈PANETUN〉. With a robust structure that wraps this in molded urethane, we have achieved a 10-year quality guarantee.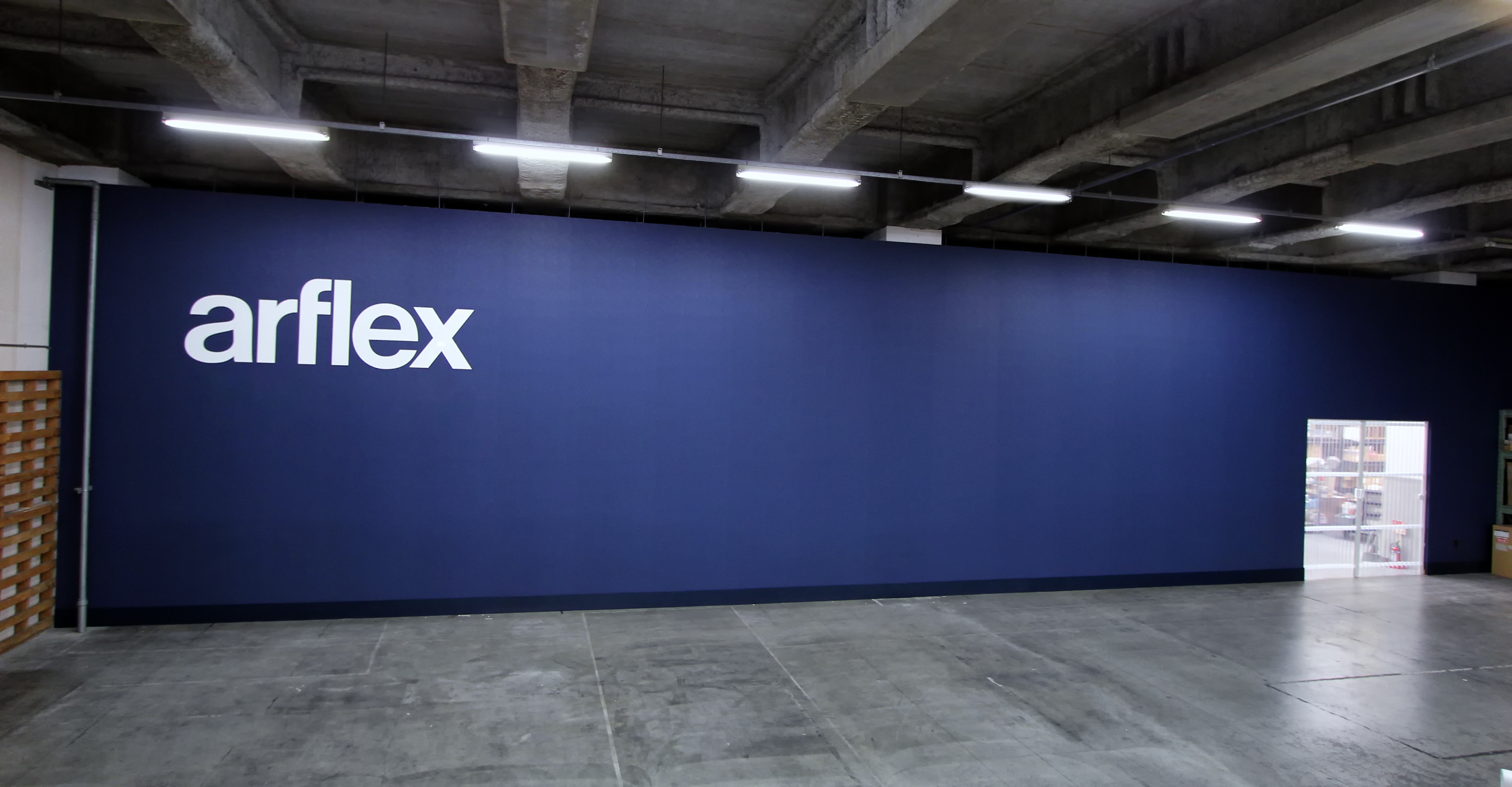 quality center
The "Quality Center", a dedicated facility for maintenance and inspection, is a place that embodies arflex's idea of ​​wanting furniture to be used comfortably for a long time. It is located in Kawasaki City, Kanagawa Prefecture, near the area where many customers live so that we can respond quickly.
There are various inquiries such as repair consultation and sofa cover replacement /replacement.
We have experts with a wide range of expertise, from the structure of sofas and woodwork products to the cutting and sewing of fabrics, so that we can respond to every voice of our customers. After assessing the condition of the furniture, we propose the optimum maintenance menu according to the customer's life stage and budget.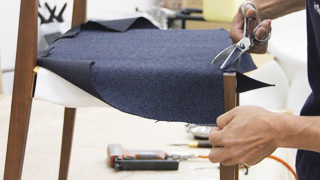 Replacing a cover of the dining chair, which is easily soiled, is one of the most requested maintenance.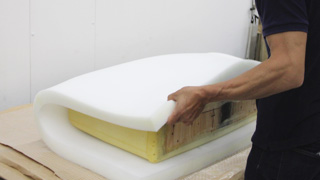 By replacing the surface material of the sofa, you can regain a plump sitting comfort and a voluminous appearance.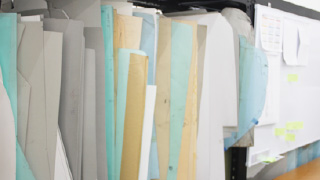 We store sofa covers and chair seat patterns for all models, including discontinued products.
arflex standard
〈arflex〉 products have strict inspection standards during the material selection and development process. For example, the fabrics used for upholstery are always verified from various angles such as wear and discoloration, and only those that meet certain standards are used.
In addition to the general JIS test for chairs, we carry out repeated tests of durability based on high in-house standards, and for sofas, we carry out multiple tests assuming that the seat and back will be used for 10 years or more. We pursue high quality by commercializing only those that have cleared everything.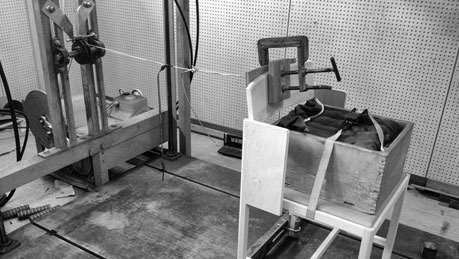 proof of credit
The "10-year warranty" applied to many 〈arflex〉 sofas is a system in which if a defect occurs in the molded urethane part of the structure, it will be repaired free of charge or partially replaced.
It is a proof of confidence in the durability of the product using the robust molded urethane manufactured at Asahikawa Factory. Our unique warranty system has not changed since the early days of our founding, in order to continue to deliver safe and secure products.