where home life begins
Located at the foot of Mt. Fuji near Lake Kawaguchi, casa mia kawaguchi-ko is a total product presentation center that neatly encapsulates the arflex vision. It was established in 1987 as a place where visitors can see with their own eyes arflex's diverse ideas for enriching their lifestyles, and fully experience the fantastic potential of our furniture when placed in a real home setting.
Casa Mia comprises five buildings set on expansive wooded grounds: a large showroom, three model houses designed with different themes, and a product design center with overnight accommodations.
Here, you can escape the clamor of the big city and relax as you encounter living, breathing interior designs and leisurely explore our naturally lit showroom nestled in quiet woods. Take your time—there's so much to see and experience.
casa mia kawaguchi-ko's facilities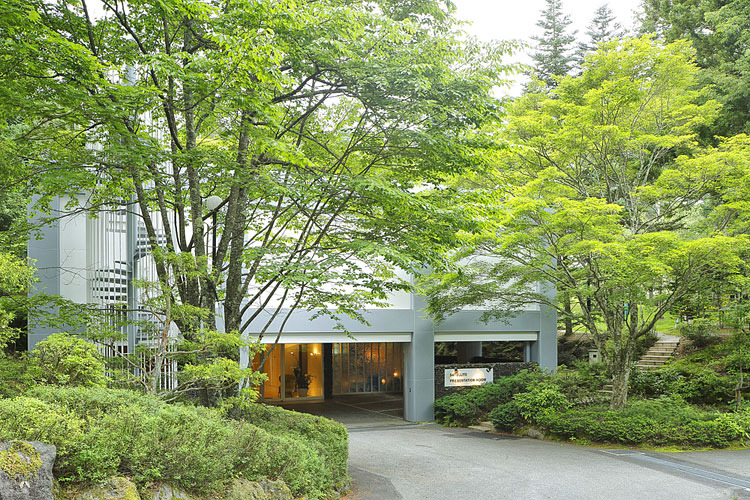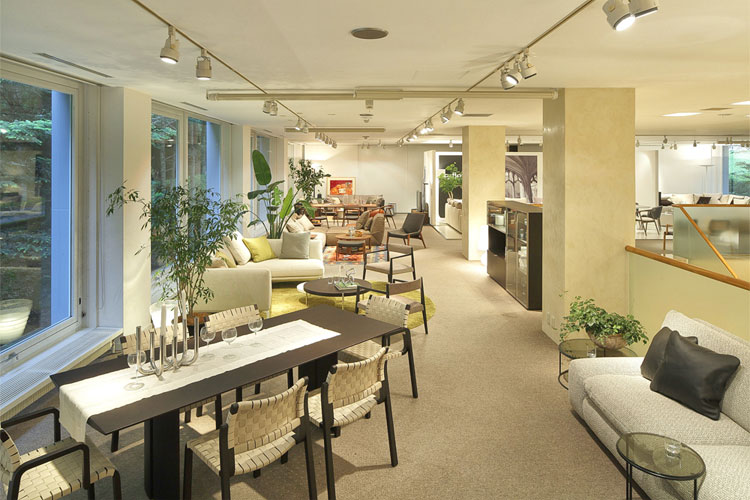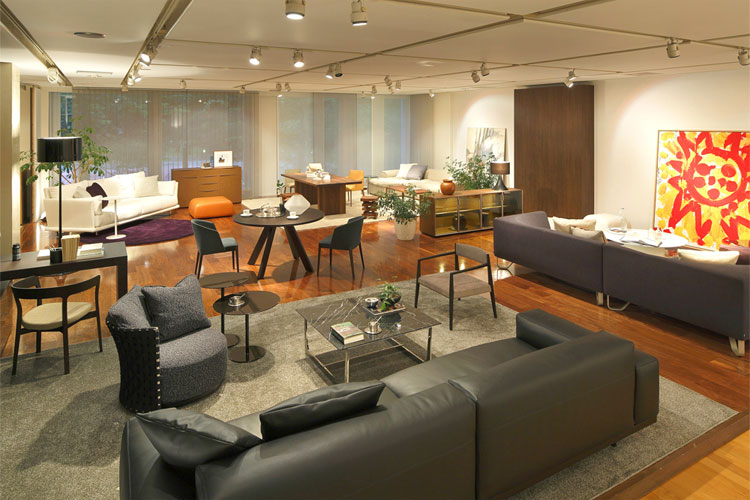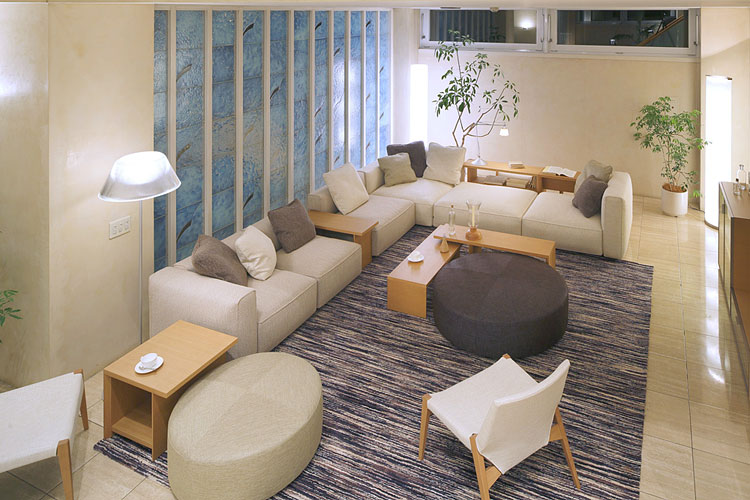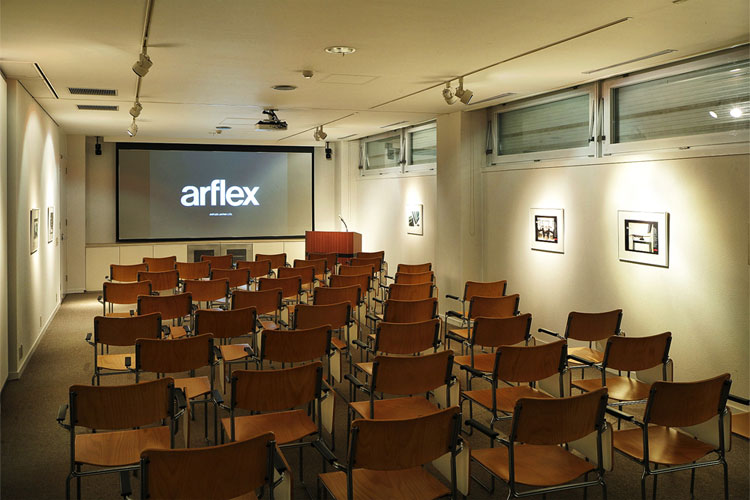 Satellite brings together many Arflex Japan products in a large showroom surrounded by lush greenery. In just one location you can see and feel the great range of sizes, functions, conveniences, and experiences offered by our lineup.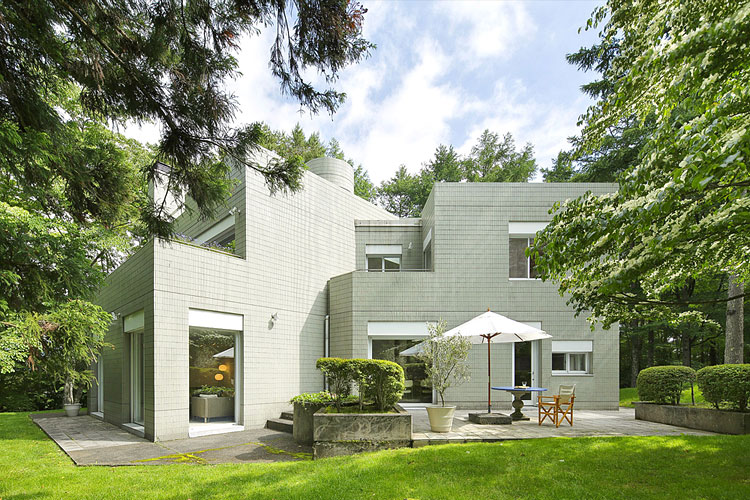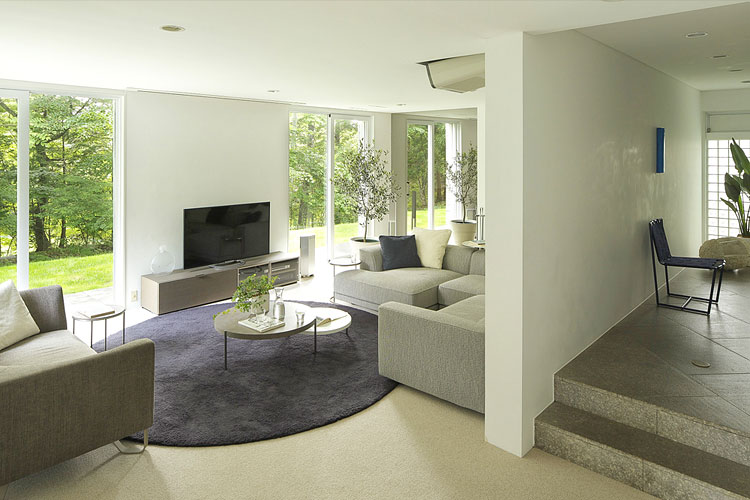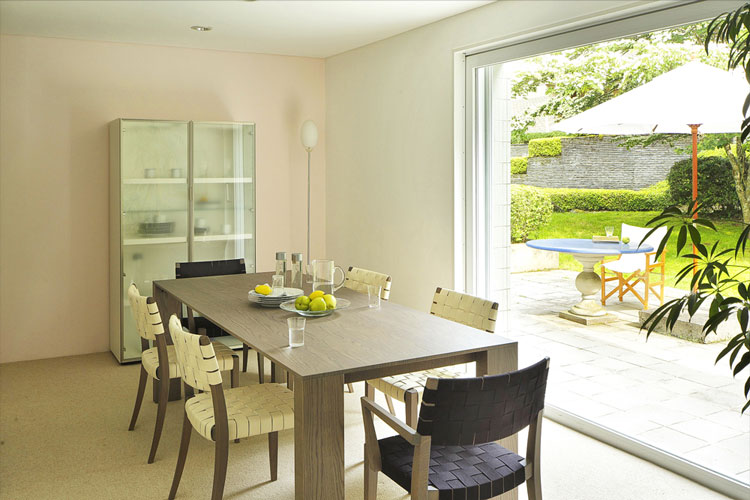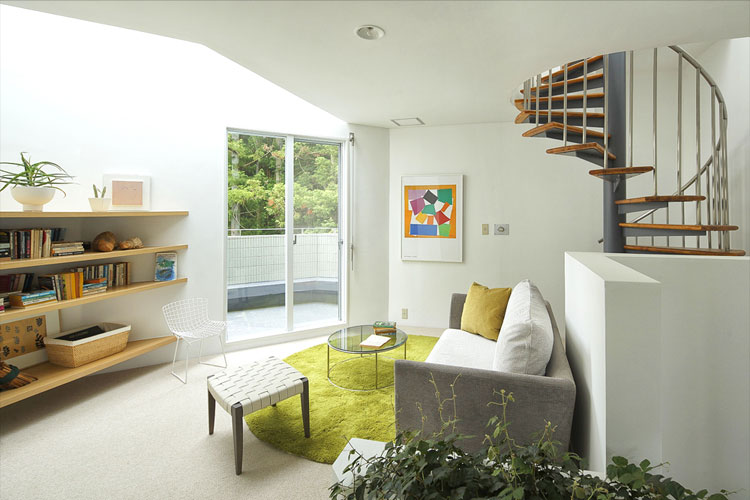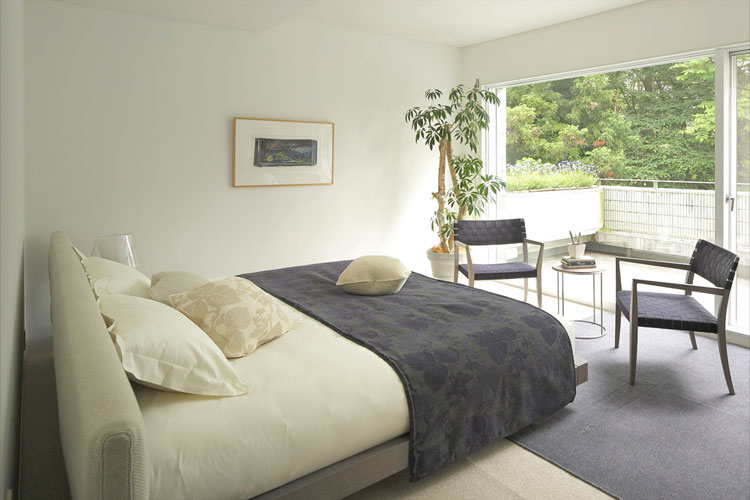 This freely designed model house and its radiant interior use a variety of angles and steps to create interesting spaces, while minimizing walls and dividers to provide an open design. The white-toned interior imparts an open, liberating feel to home life.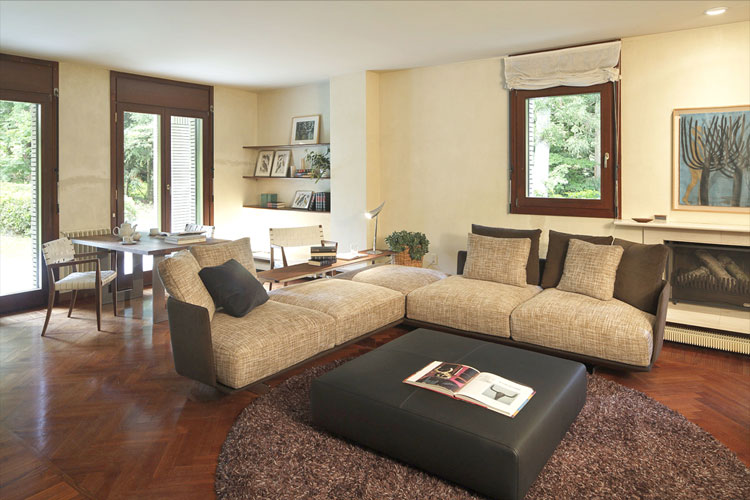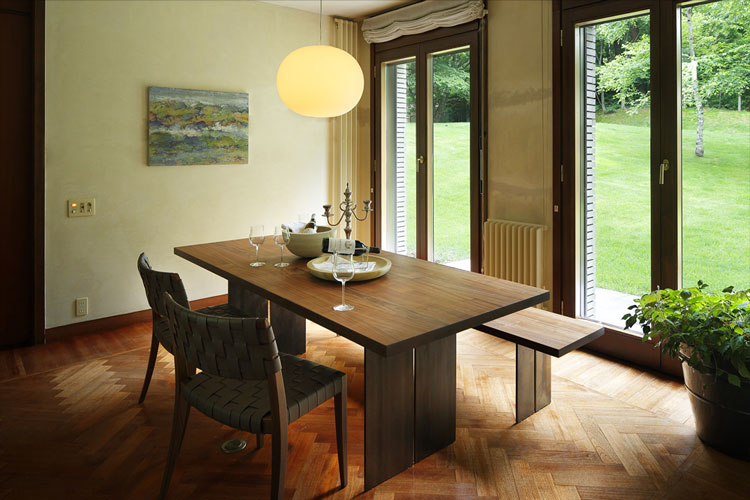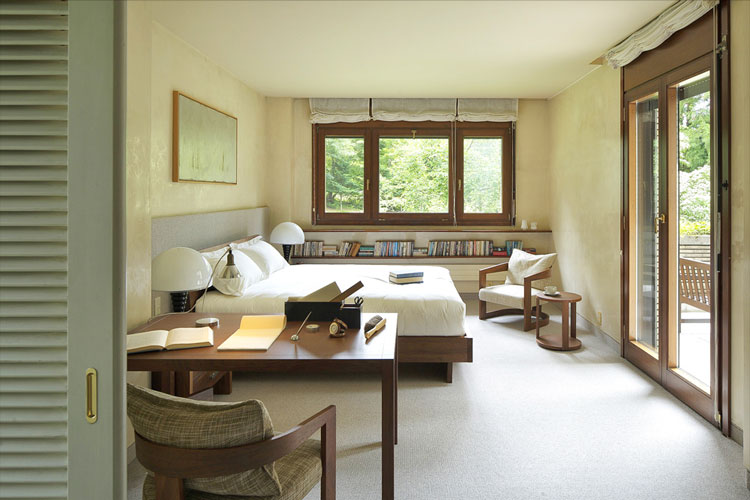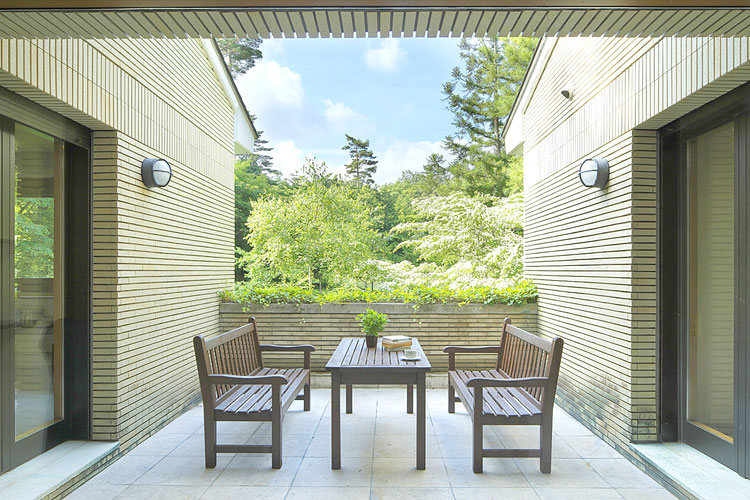 Based on the squarish European style of home, Model House B presents a design that can be adapted to all sorts of floor plans. The abundant use of natural materials allows one to savor the beautiful aging of wood and other features over the years. The theme here is a chic, mellow interior where partitioning is designed to create a sense of added space.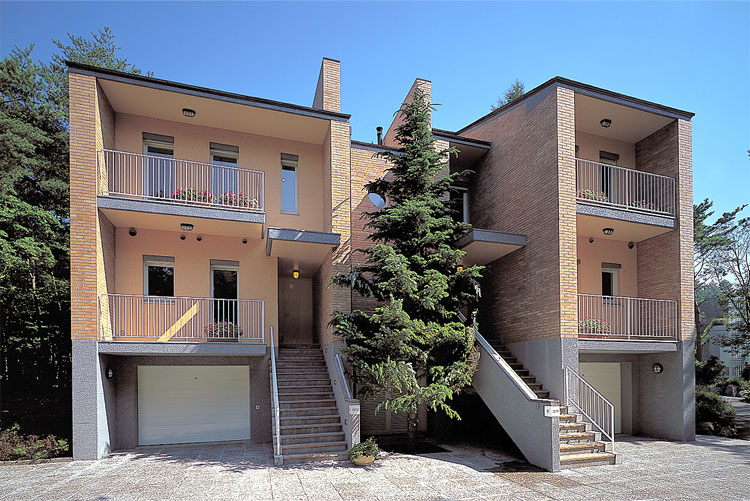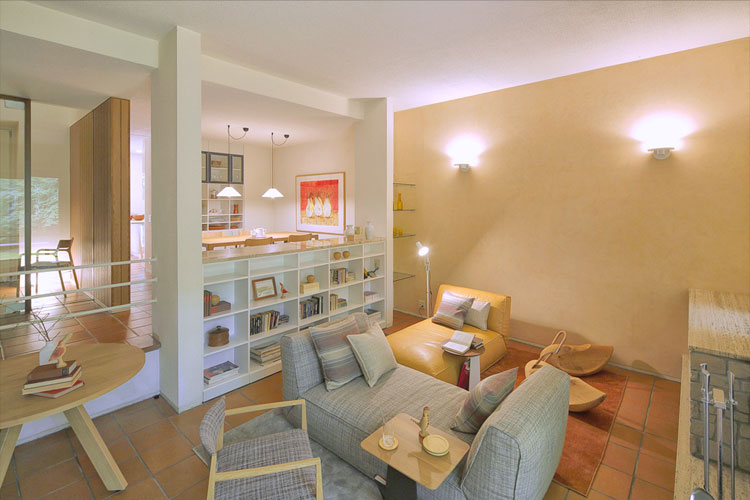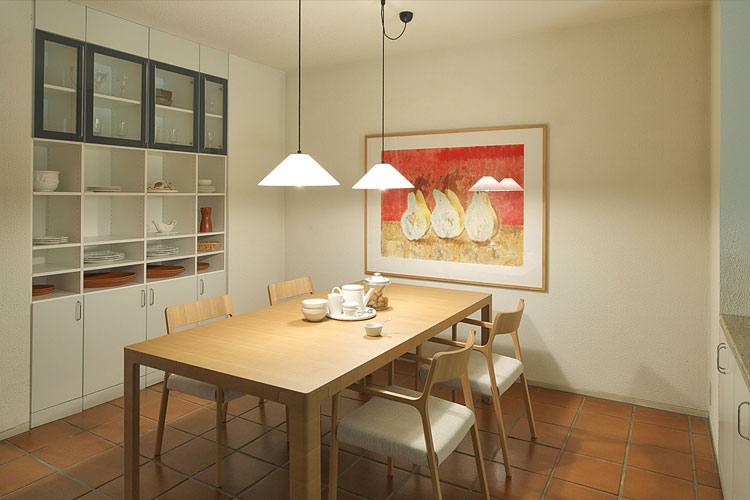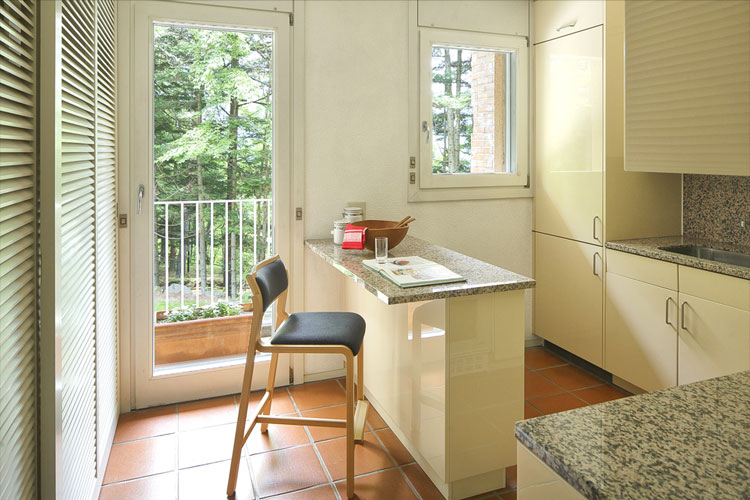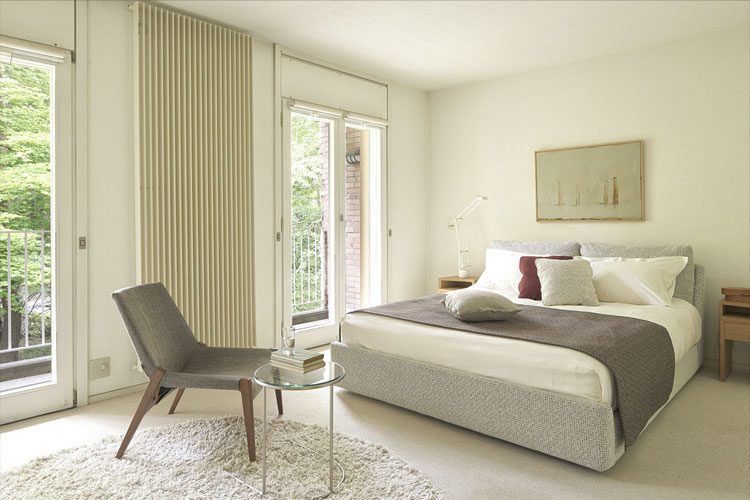 This model shows some wonderful things can be done with a multi-dwelling unit set on sloped terrain. Split levels and other design features add a sense of spaciousness to a compact structure, while natural materials fill out the interior with rich texture, providing a warm feel.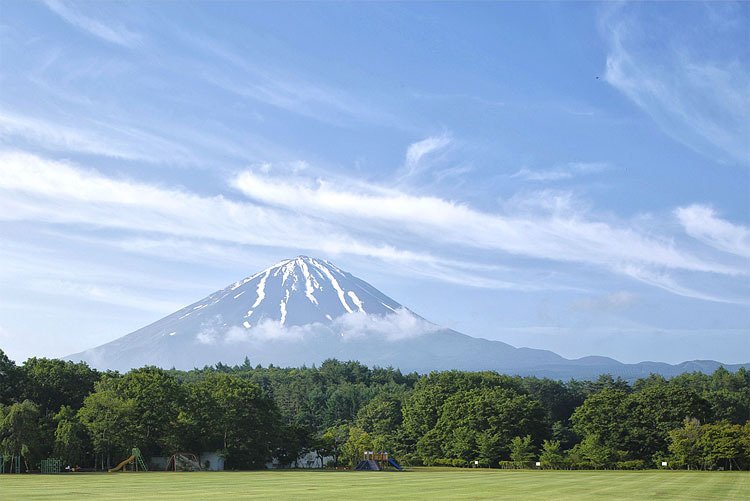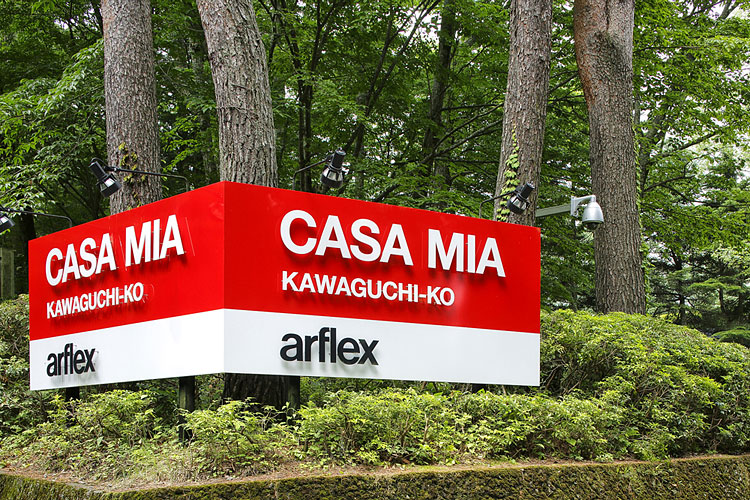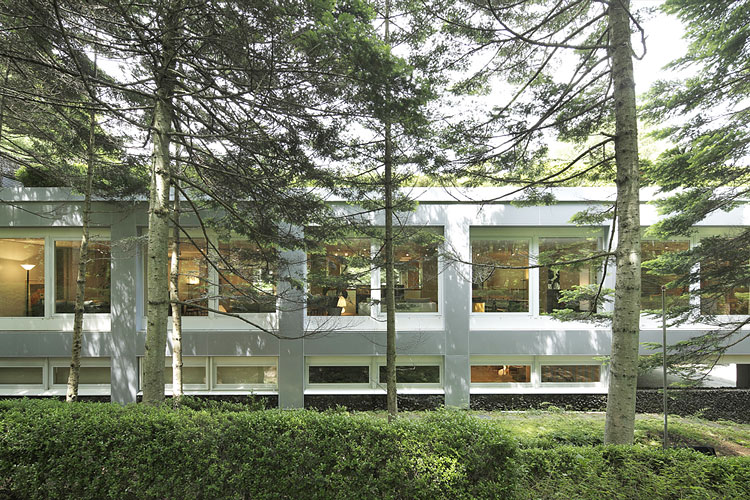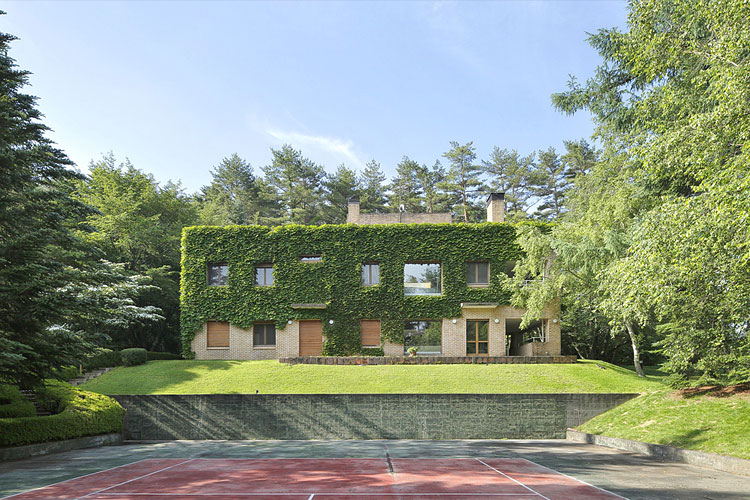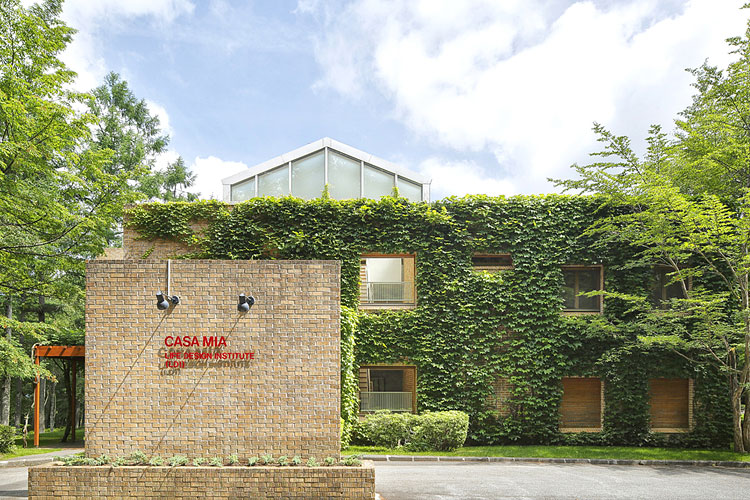 a refreshing natural setting
Casa Mia is located on a nearly 15,000 square-meter estate that retains the natural contours of its setting at the foot of the breathtaking Mt. Fuji. Visitors are free to explore the grounds and partake of the many delights of nature offered—caressing breezes, uplifting bird songs, and scenery that changes with the seasons. The moment you set foot here, you'll forget the crowds and noise of the city and experience blissful relaxation.
shop info
Address

7251 Narusawamura, Narusawa-mura, Minamitsuru-gun, Yamanashi 401-0320

Contact
tel. 0555-85-3411/fax. 0555-20-5517
Business hours
Hours: 11:00 a.m.–7:00 p.m.
Closed: Saturdays, Sundays & public holidays
access
casa mia kawaguchi-ko is an approx. 15-min. drive from Kawaguchiko Interchange of Chuo Expressway, or from Fujiyoshida Interchange on Higashifuji-goko Road (via Tomei Expressway's Gotenba Interchange).