interior planning assistance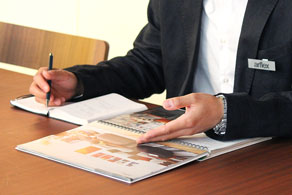 tell us your dreams
What do you want to do with your new home to really make it yours? What is the lifestyle that you want to live? Share your dreams with our shop staff so that we can help bring your vision to reality. We can offer ideas that build upon the furniture, lights, and other interior items that you already have. And, you don't have to wait until you move into your new place—we'll help you get a head start on your interior planning, presenting all sorts of possibilities for the furniture and other items you need to complete your picture. It's never too early to start thinking about selecting the right furniture for your lifestyle needs.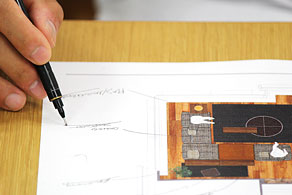 layout planning
Every home has different needs dictated by factors such as family size, floor plan, and lifestyle choices, and our shop staff is ready to help you plan the interior layout that perfectly matches your needs. We will work with you to map out the placement of furniture, lights, and other interior elements on paper floor plans or with CG simulations, creating a detailed design for your entire home.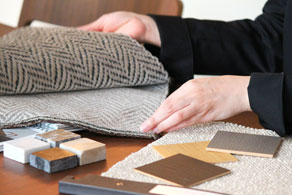 total coordination
The next step after planning your interior layout is to choose the colors and finishes of the furniture and other items. This is a fun and exciting task for many people, but it also can be a big headache if you don't know where to start. Our shop staff will share their expertise with you to help you select and coordinate all interior elements—not only furniture, but also things like curtains, carpeting, lights, plants, and art—with the right balance, color scheme, and textures to suit your tastes.
shop services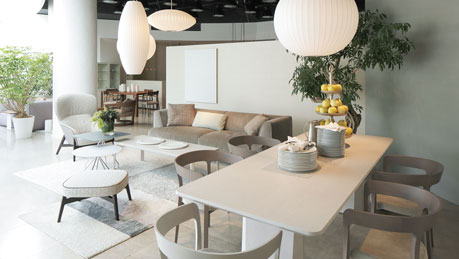 Our flagship shops present a rich lineup of furniture from arflex and four other brands to support the many different lifestyles of our customers. But that's not all—we also provide a diverse range of special services. Our staff will attentively listen to your lifestyle dreams and help you find furniture selections that perfectly match your needs. And, we can help you to choose other interior elements—lights, curtains, plants, art, and more—and to plan your layout for them. We also take furniture trade-ins and have an in-house credit purchase plan. These are just some of the special services available only through our flagship shops, so be sure to visit one of our locations and take advantage of the total support we offer.
maintenance for lasting enjoyment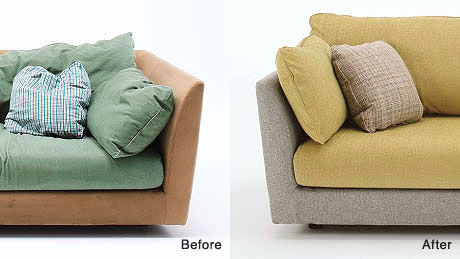 At arflex, we want your comfort and enjoyment to last for a lifetime. We offer a full range of maintenance services that includes repairing decades-old items, reproducing or mending discontinued covers, reupholstering leather weaving, refinishing chair frames, and more. In addition, our expert staff can develop various maintenance plans that take into account your life stage and the state of your product, providing support that matches your evolving lifestyle in the years ahead.