VISTA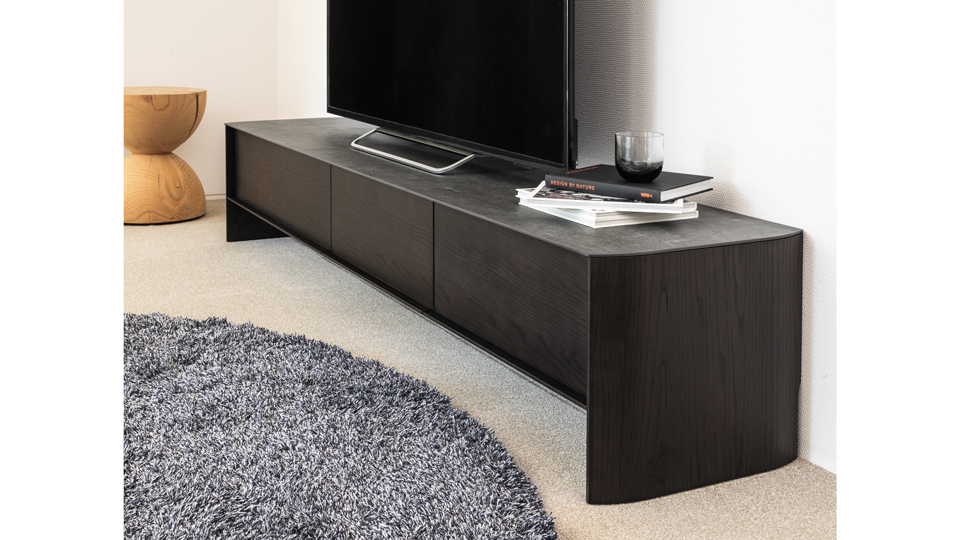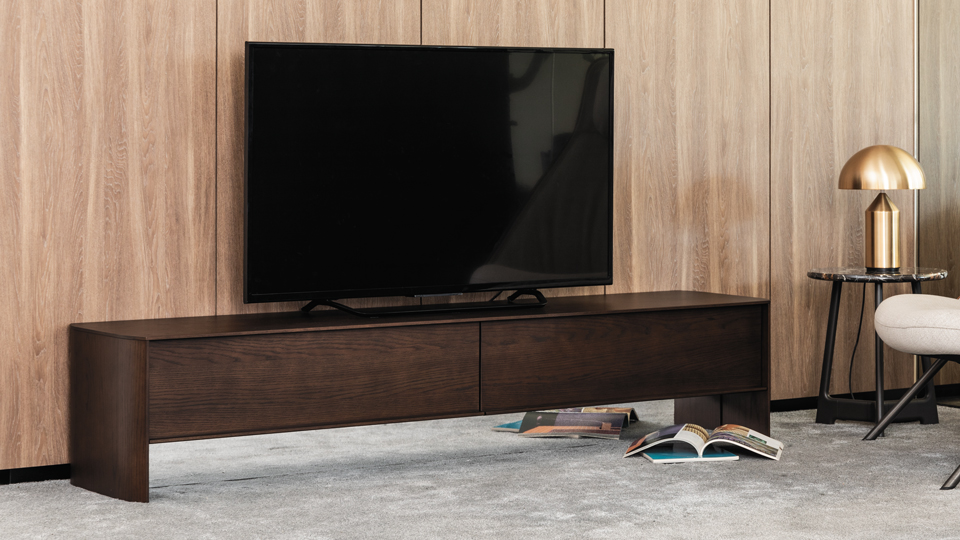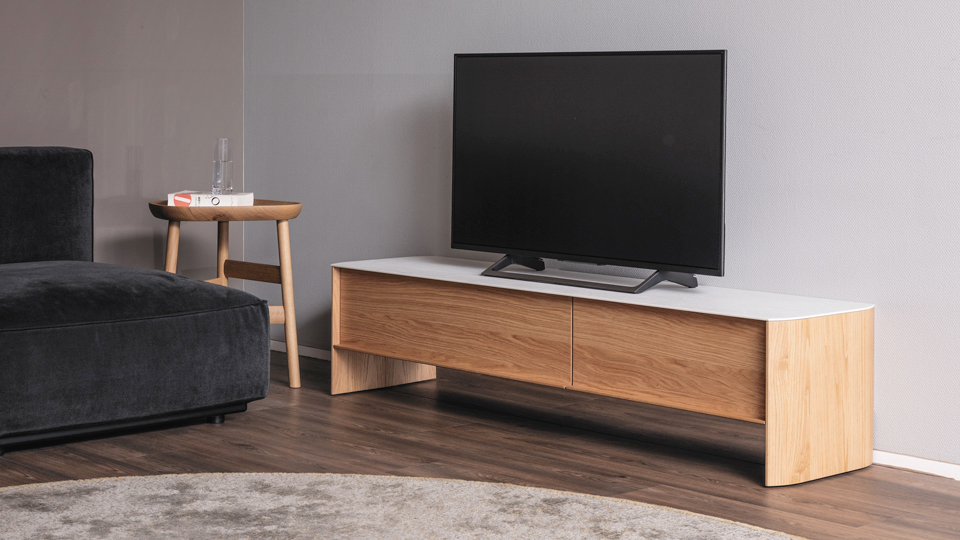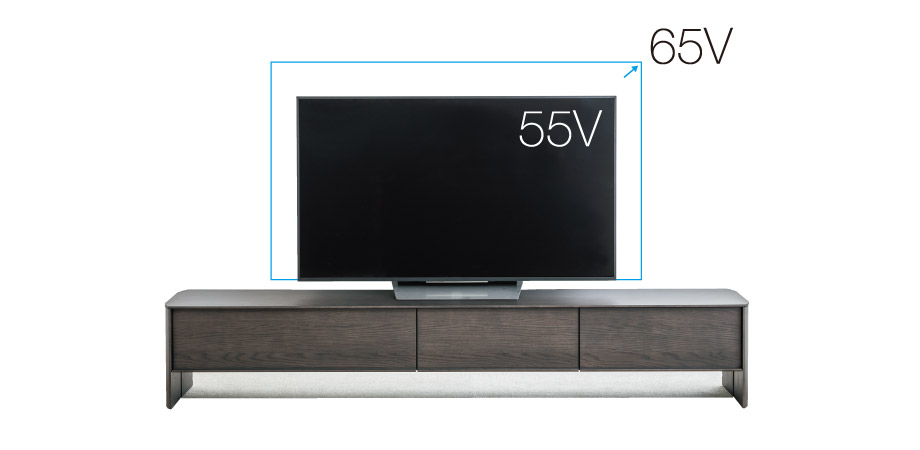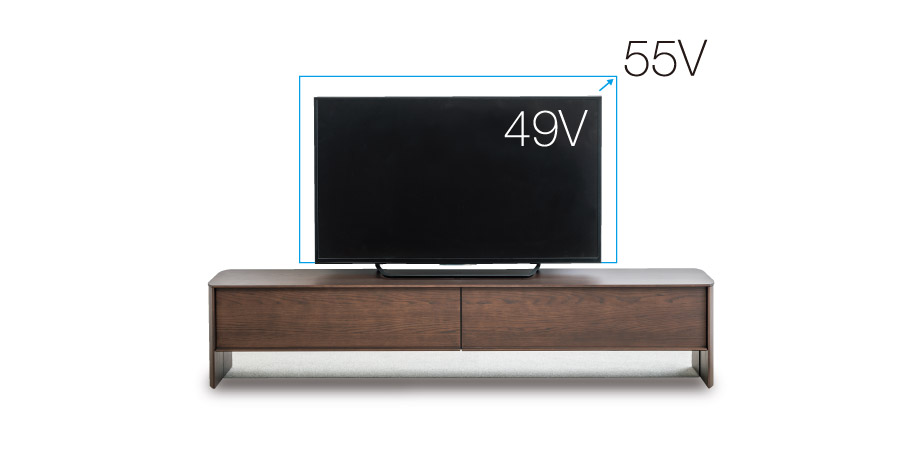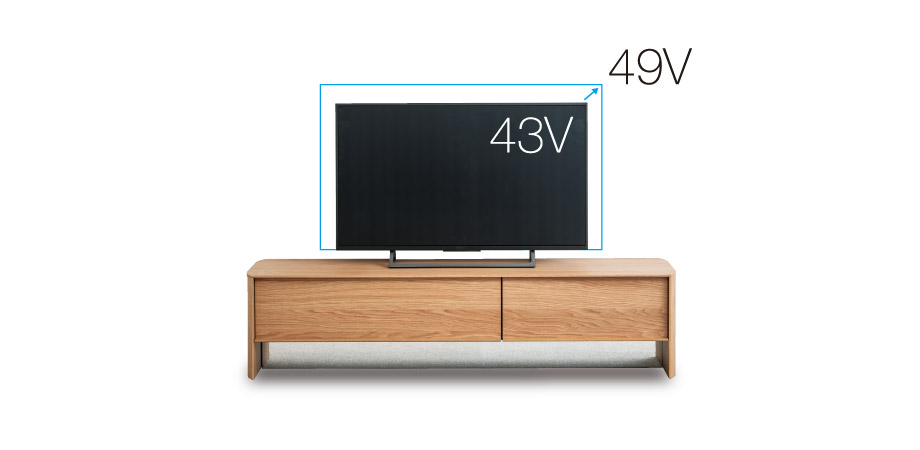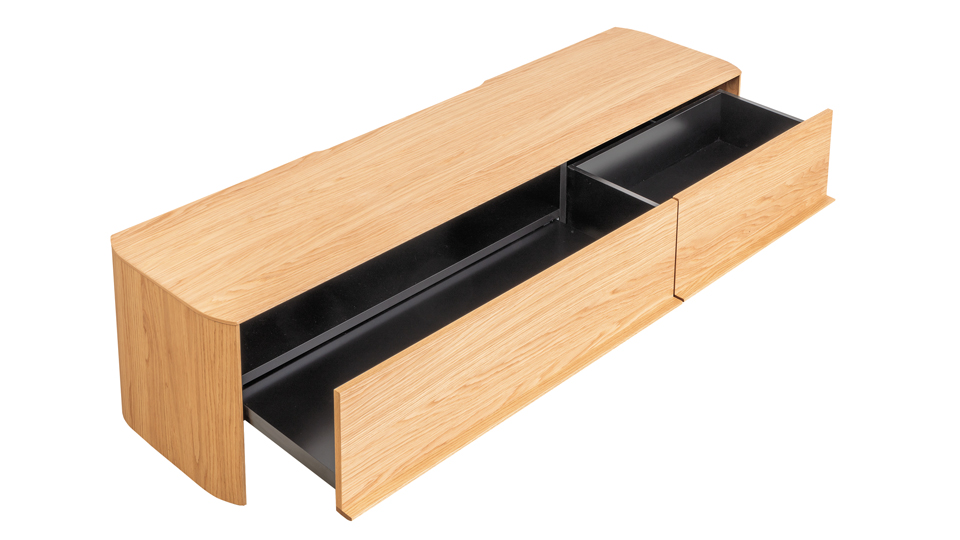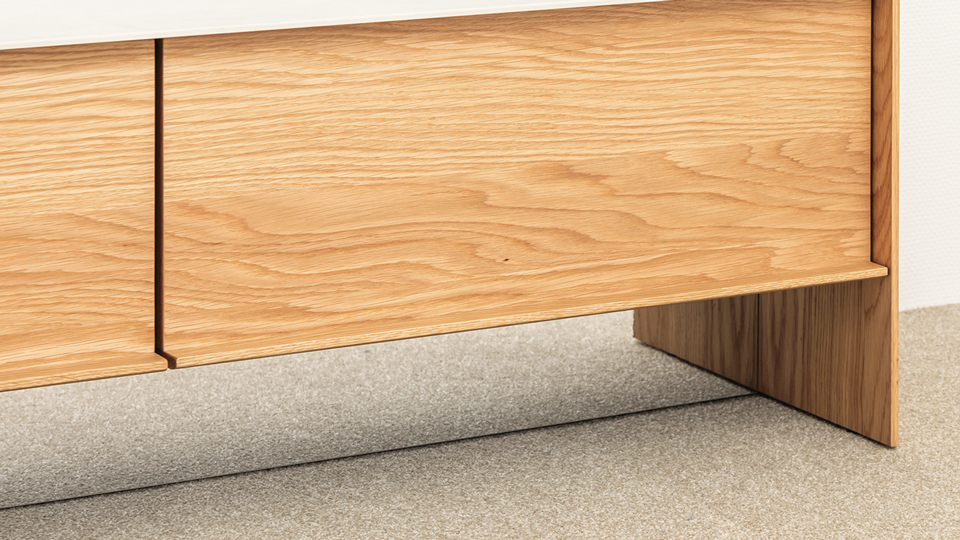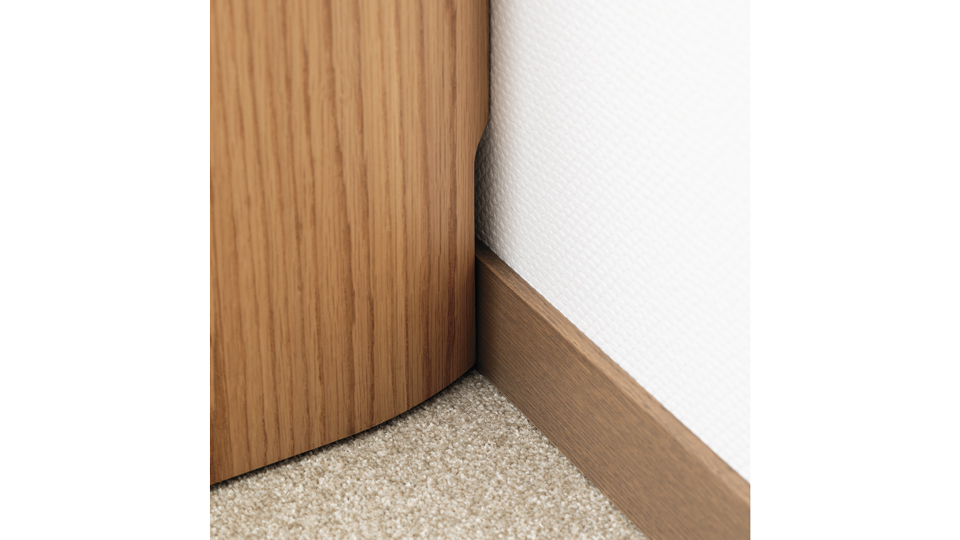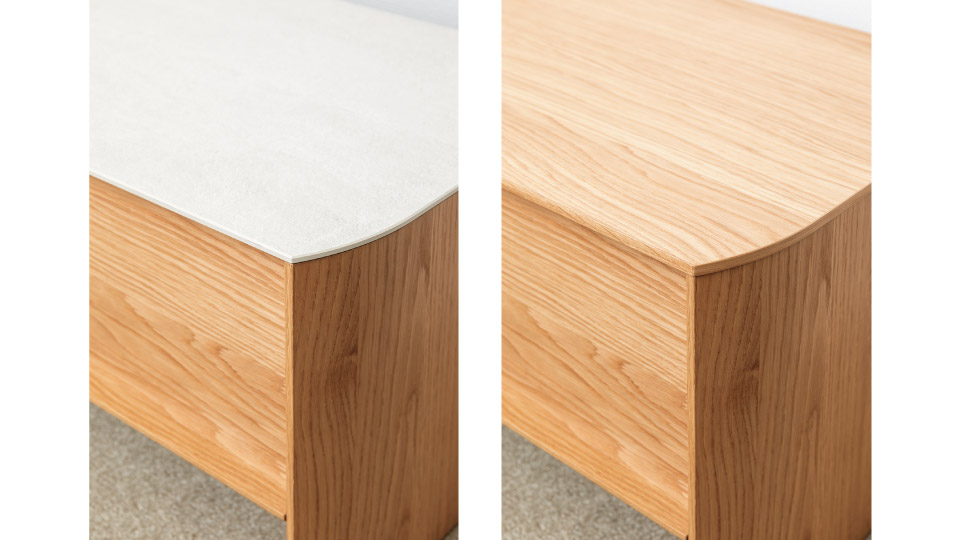 A TV board with a light and beautiful shape created by a slim top plate and a flat drawer.
It has a minimalist design that harmonizes with the living room, and the smooth curves of the side panels give it a gentle impression.
In terms of functionality, a mirror-like cover that hides the cord and a heat dissipation slit on the back are provided, making it possible to maintain the balance of detailed comfort and beauty.
There are two types of top plate materials, warm wood and modern ceramic<Laminam> to suit your interior taste.