STRAP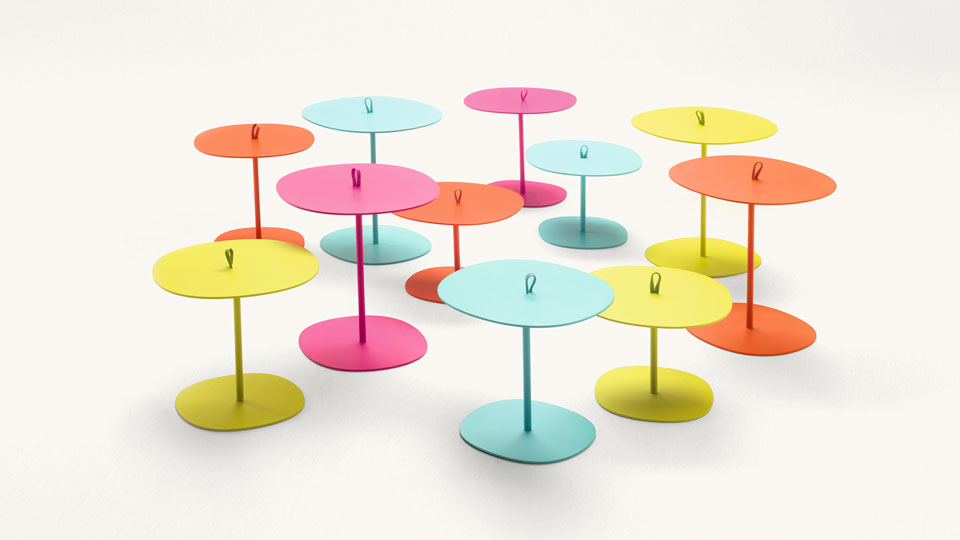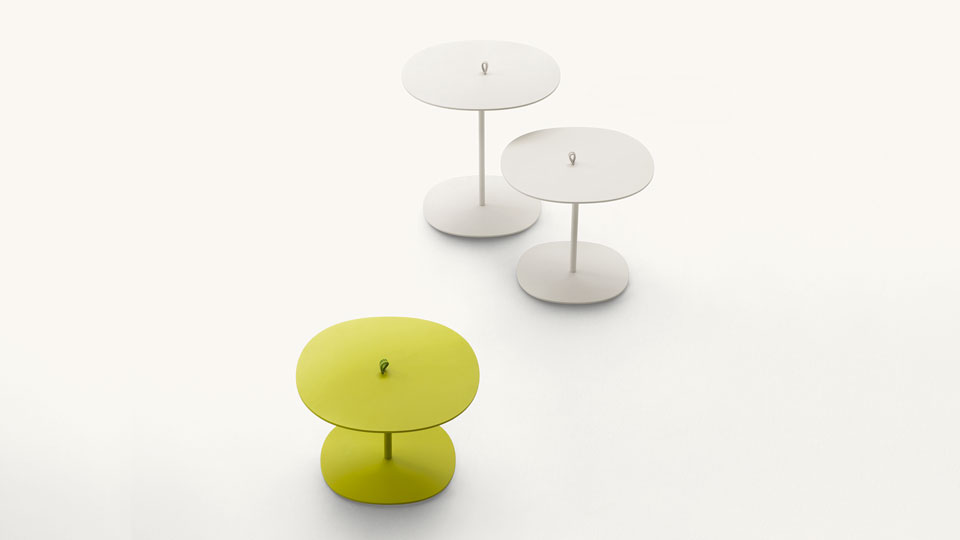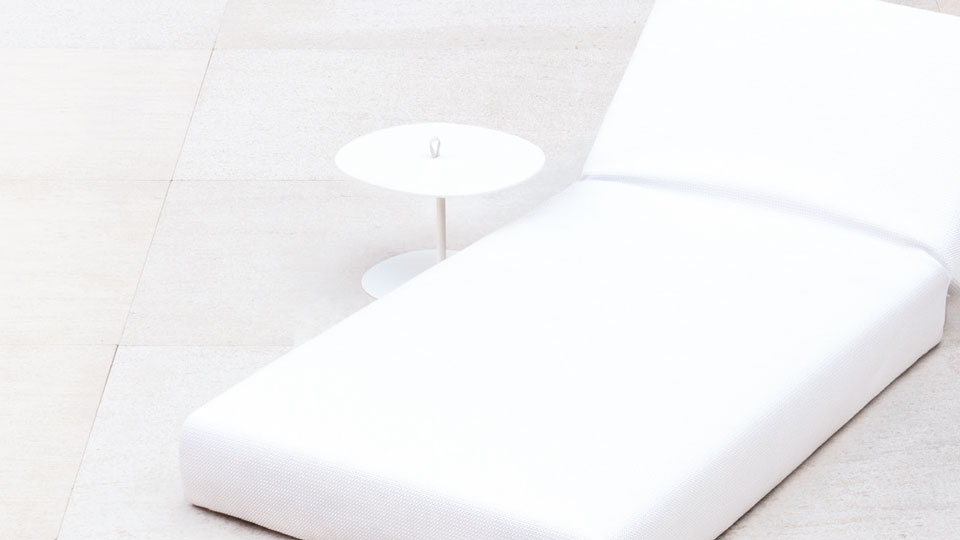 Conceived by Spanish designer Victor Carrasco, this whimsical side table is a nice complement to sofas, sunbeds, and even coffee tables, making it a versatile choice for various settings.
A delightful accent is imparted by the handle in the center of the table, which is made from Paolo Lenti's specially developed material "Rope."
Select from three sizes and six colors.

AQUA COLLECTION - Dual indoor/outdoor furniture collection
Hardy resistance to UV rays, chlorine, and saltwater makes this series great for placement in gardens, patios, poolsides, and other outdoor settings. The wide range of color variations is another big plus.
brand
Paola Lenti
finishing
Top/base: Matte-lacquered aluminum

Colors: ivory, graphite, apple green, orange, fuchsia, or aquamarine

Handle: Rope Corda (same color as table)