SABI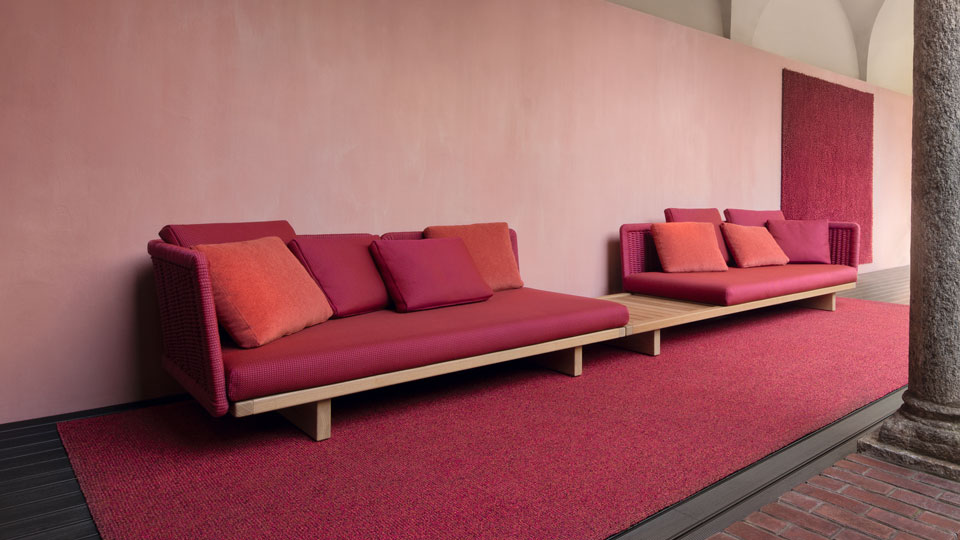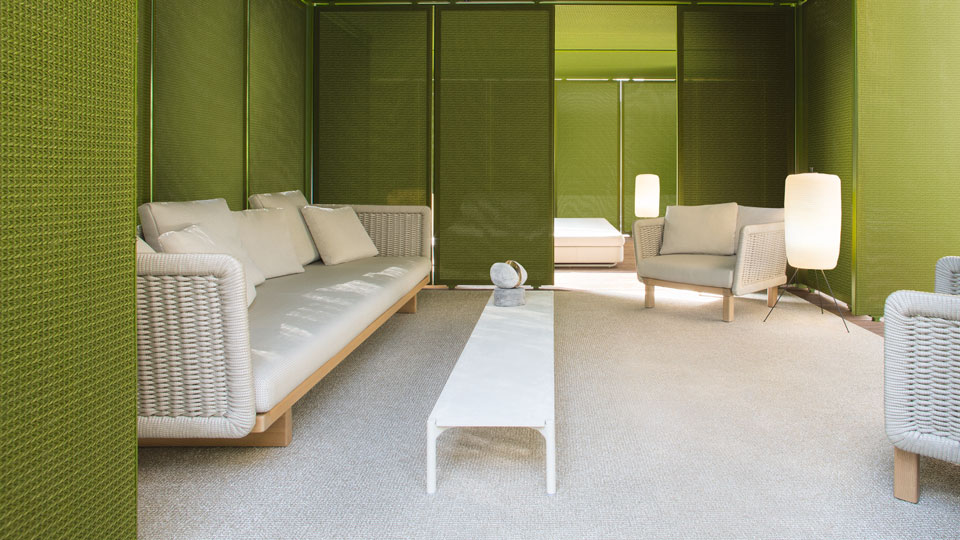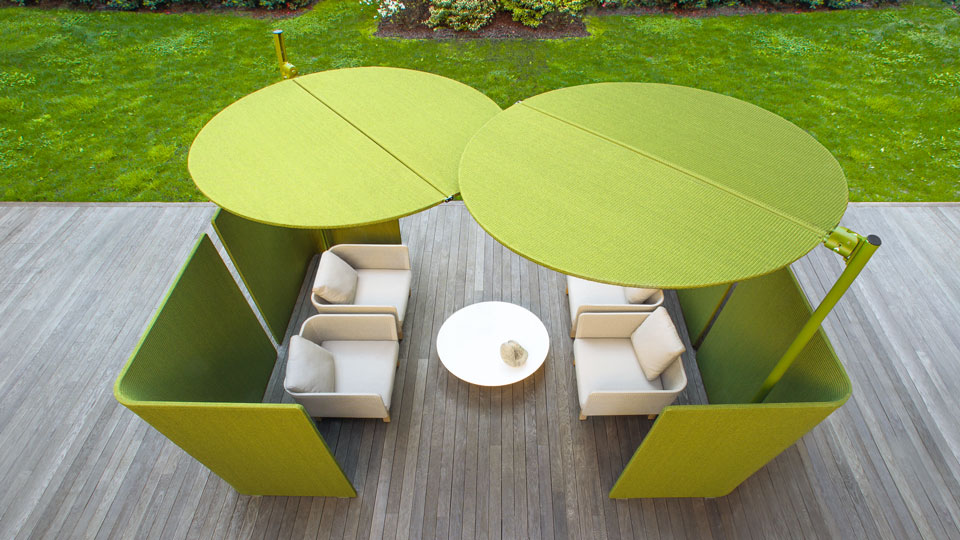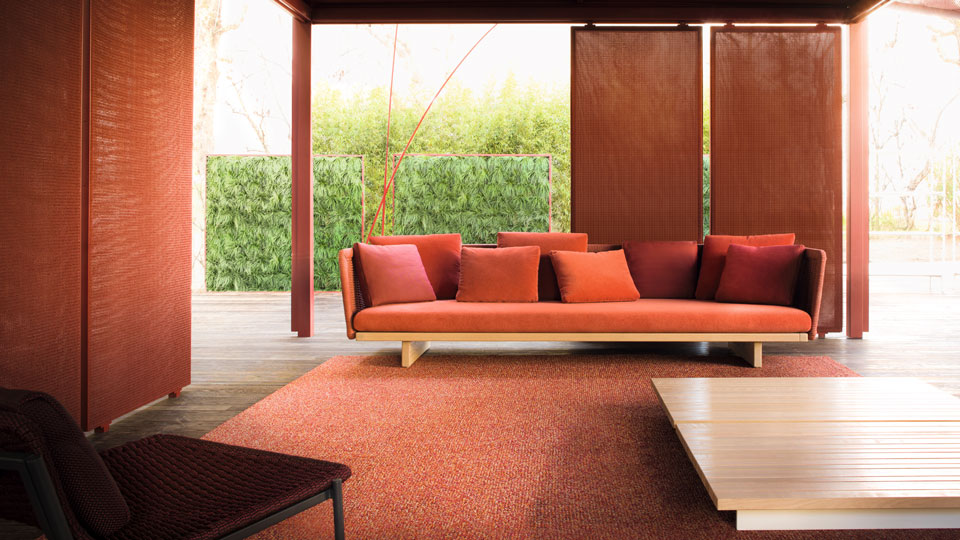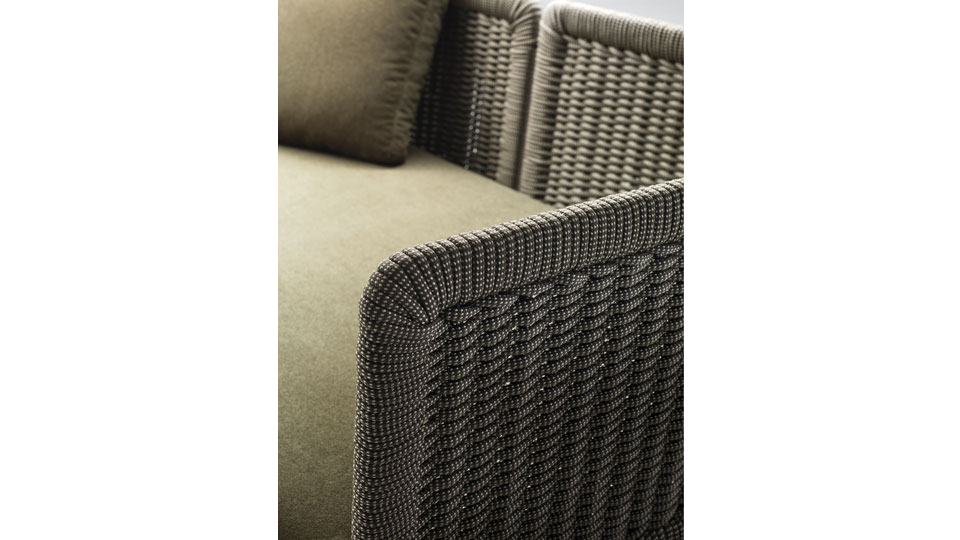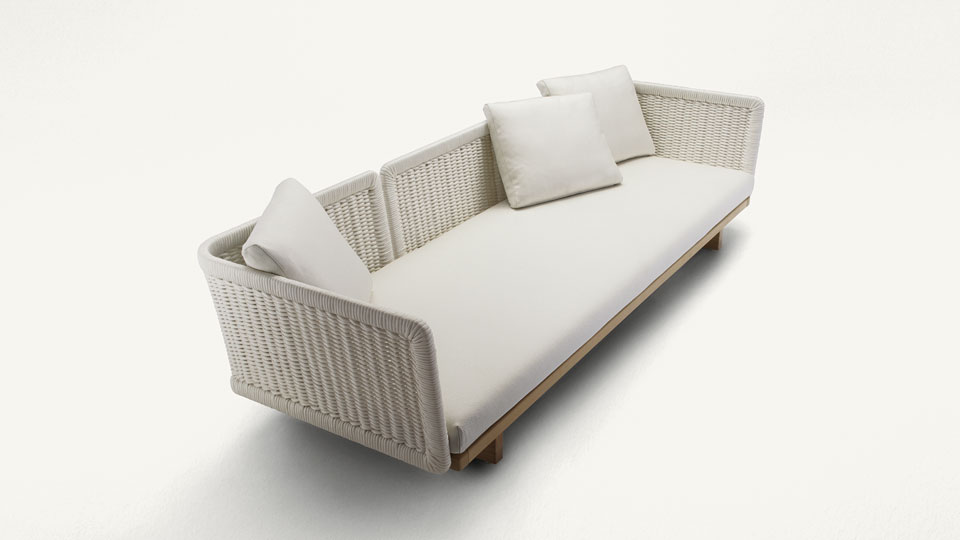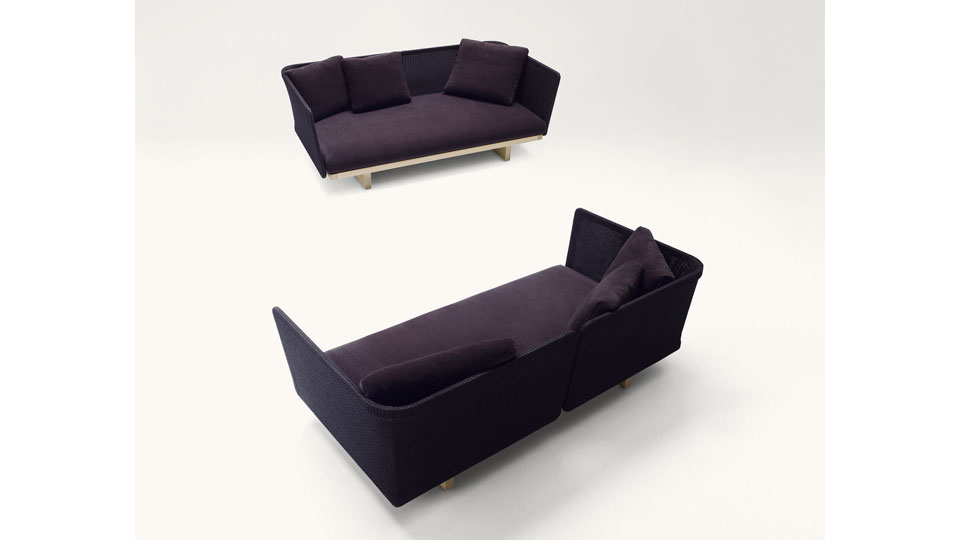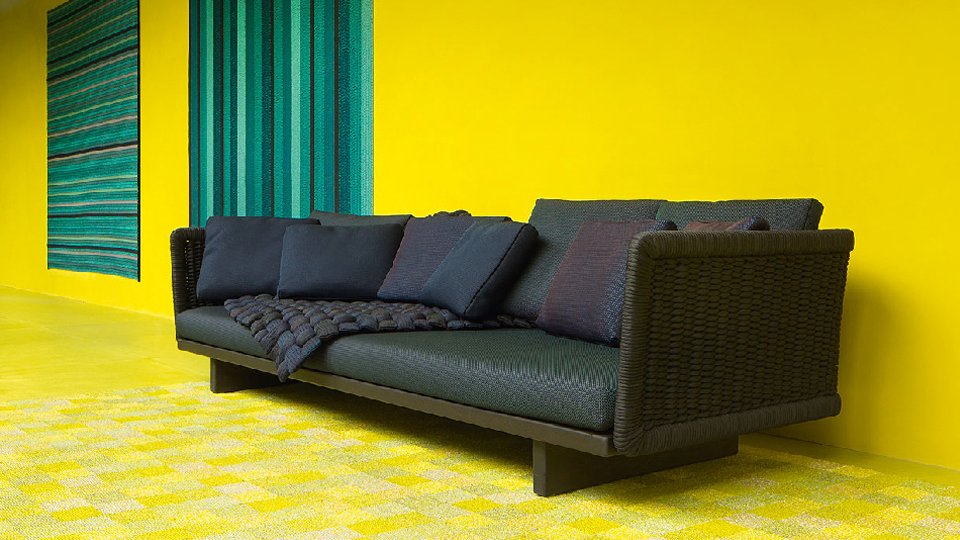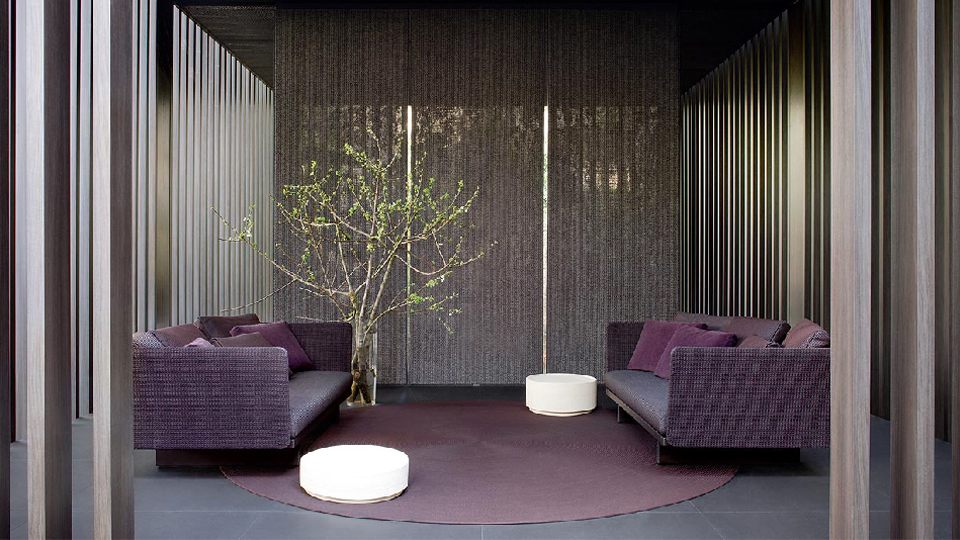 Sabi presents a basic design of a wood base supporting a frame covering with an intricate weaving. This diverse collection ranges from an armchair to a version with its own side table, and the modules can be arranged into an L-shaped configuration as a relaxation zone for many, offering all sorts of styles to suit your tastes.
The woven frame can be crafted from Rope Corda, which is available in more than 250 colors, or Thuia, which is offered in two colors and sports a coarser, almost see-through weaving that gives it an airy look. Both materials are the result of Paolo Lenti's endless quest for a fusion of lasting durability and superb functionality. The base is composed of sassafras, a wood whose resistance to moisture and insects make it a suitable material for outdoor use.

AQUA COLLECTION ? Dual indoor/outdoor furniture collection
Hardy resistance to UV rays, chlorine, and saltwater makes this series great for placement in gardens, patios, poolsides, and other outdoor settings. The wide range of color variations is another big plus.
brand
Paola Lenti
finishing
Frame: Rope Corda (250+ colors) or Thuia (2 colors)
Seat/cushion fabric: Luz (29 colors), Rope T (27 colors), or Brio (200+ colors)