PASSWORD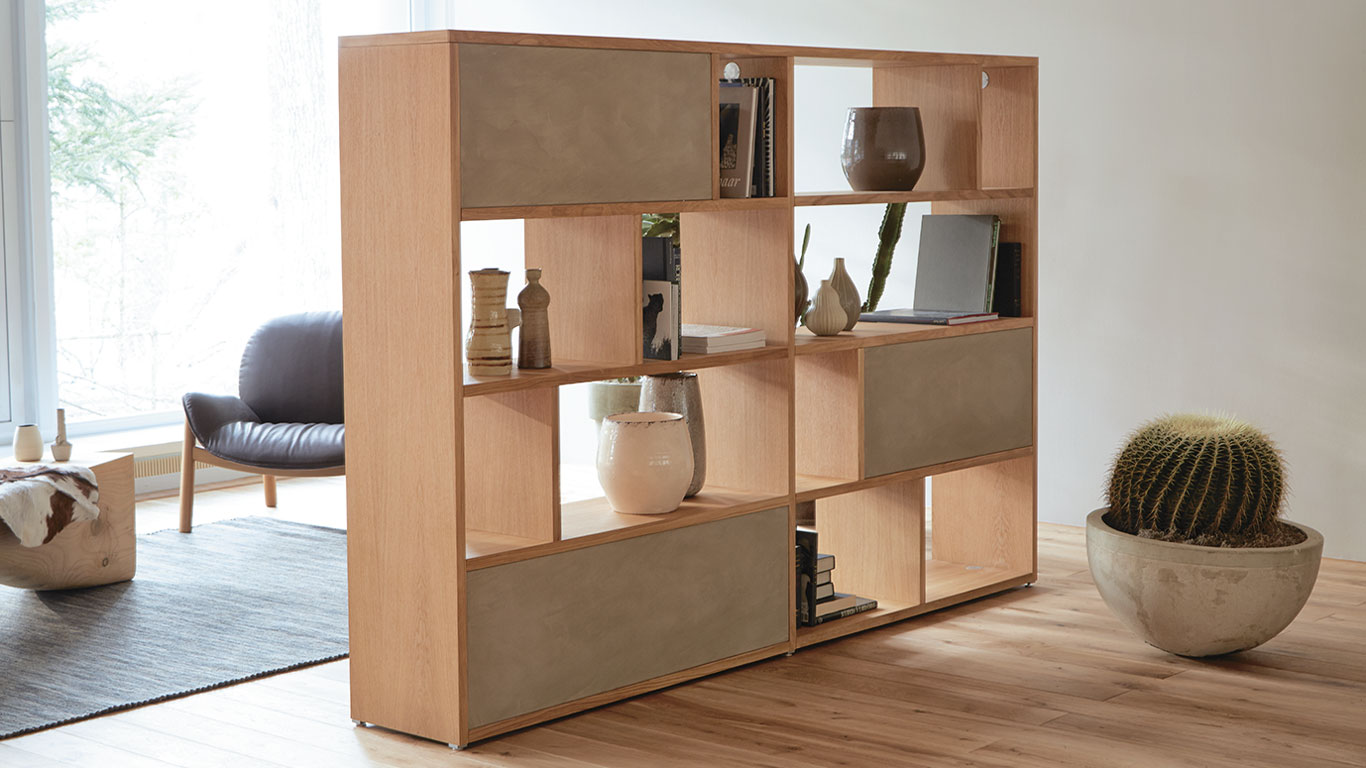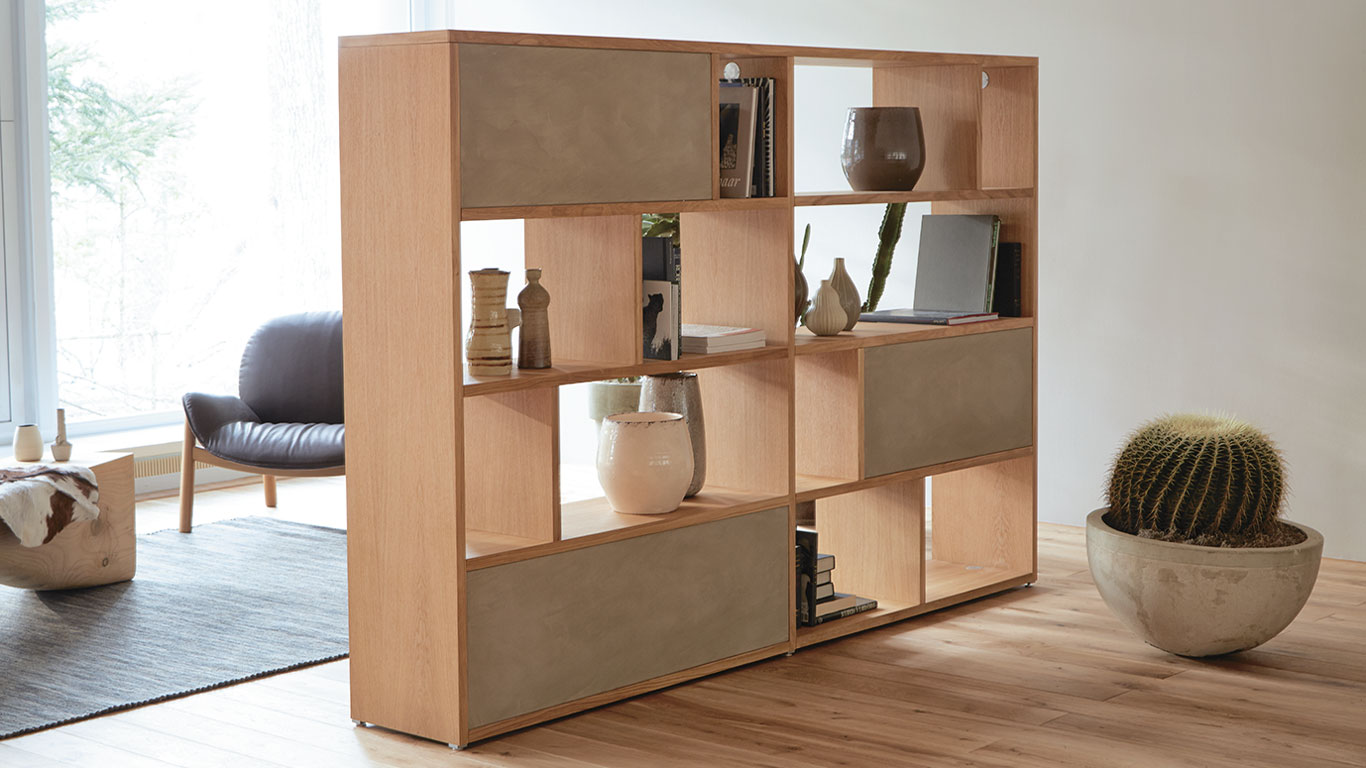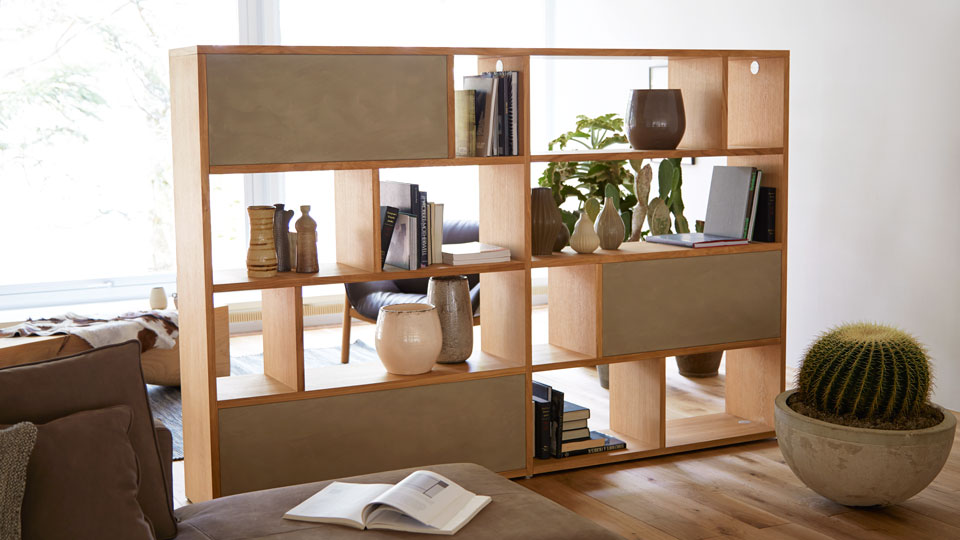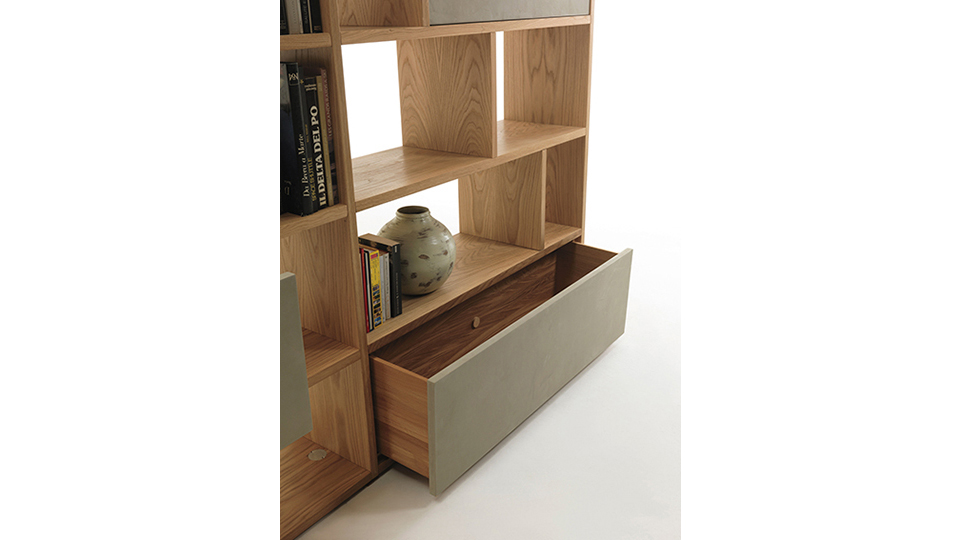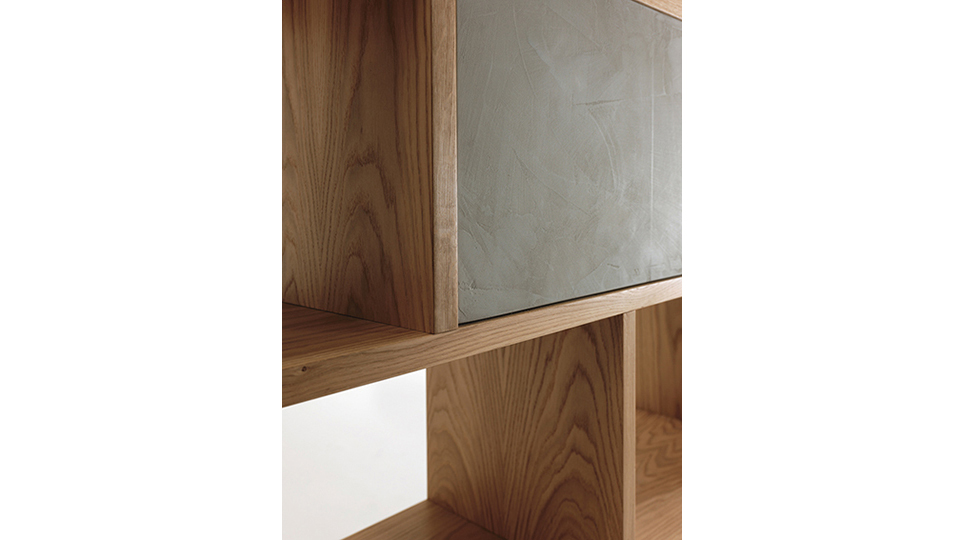 Accessible from both sides, this bookshelf can double as a room partition. It can be outfitted with optional drawers and flap doors, which can be surfaced in a trendy concrete-like acrylic finish, available in four colors.
brand
Riva 1920
finishing
Material: Oak or walnut
Oil finish

Size:
Each module measures W1260 D380 mm. Designed in 3-tier (H1,245) and 4-tier (H1,645) styles.