PASS-WORD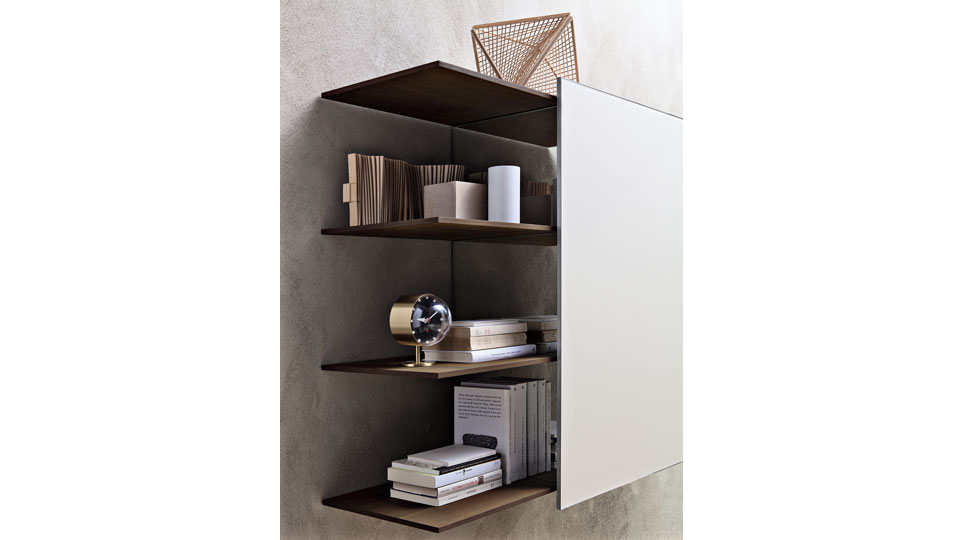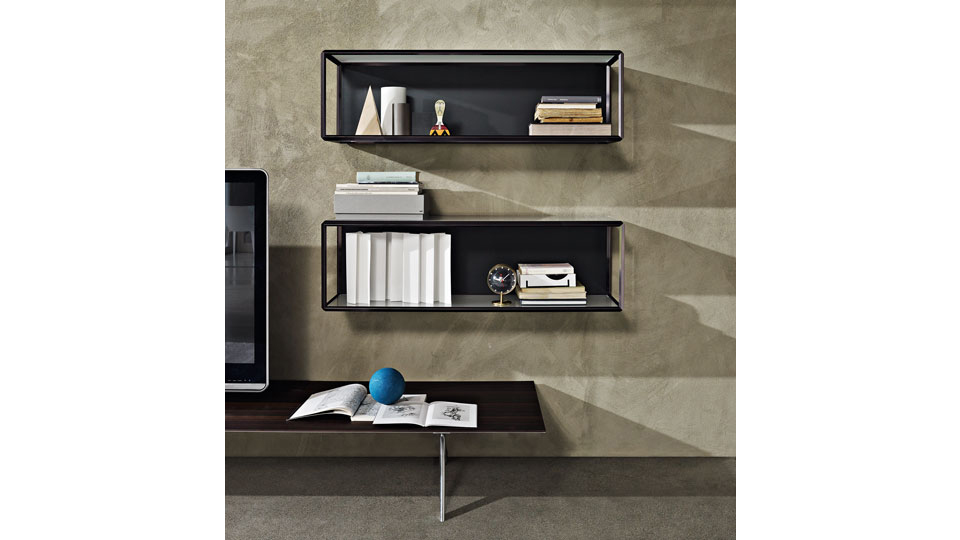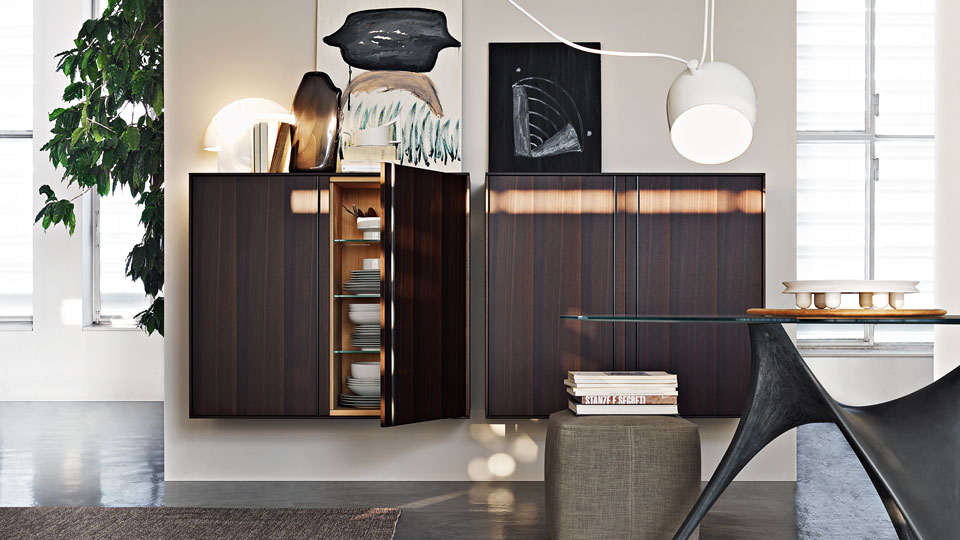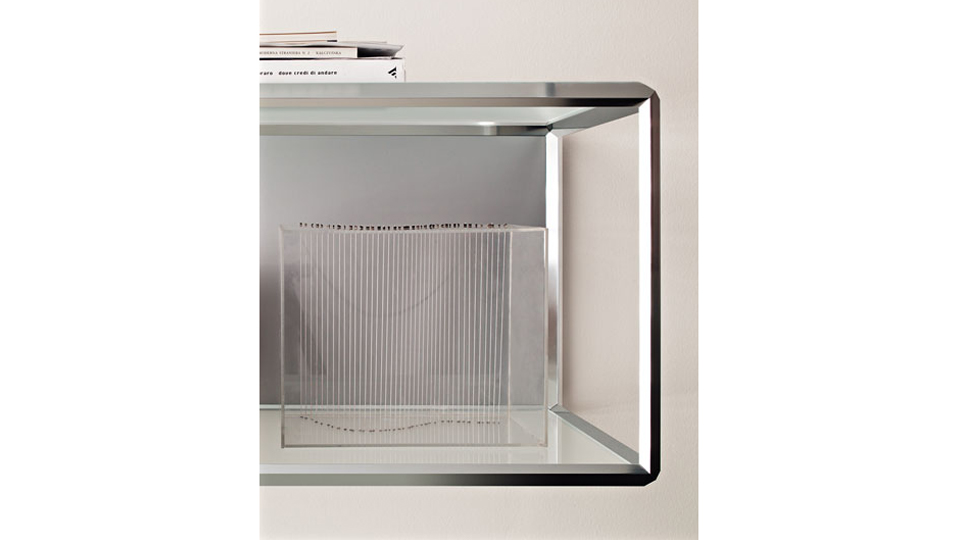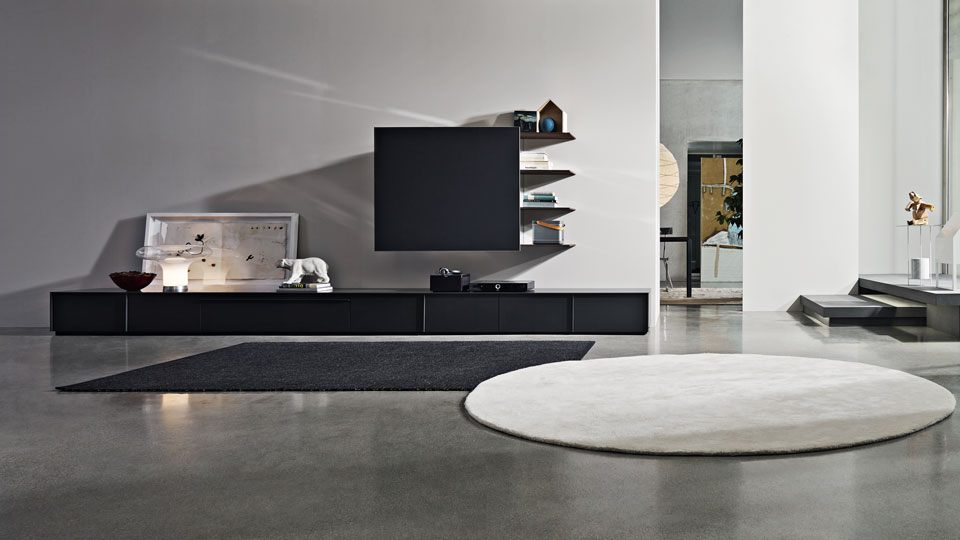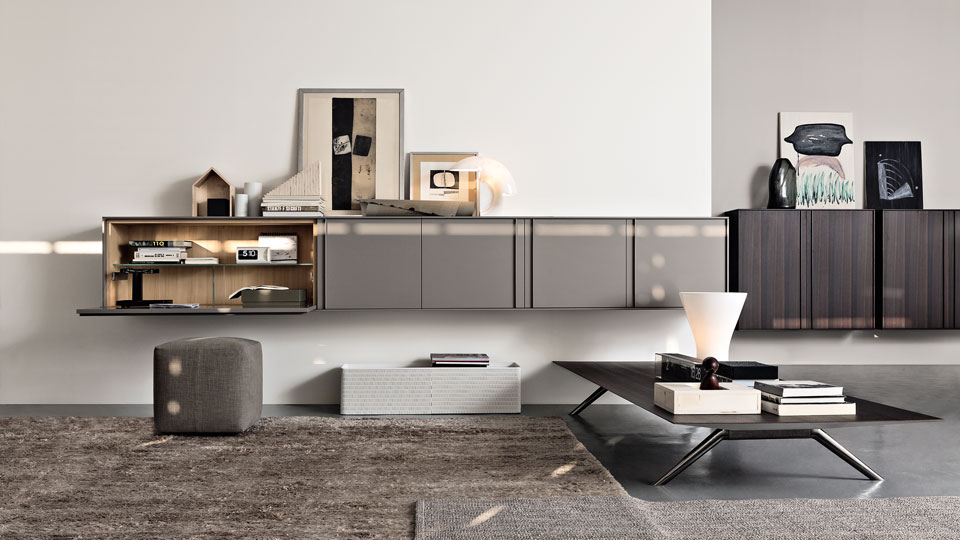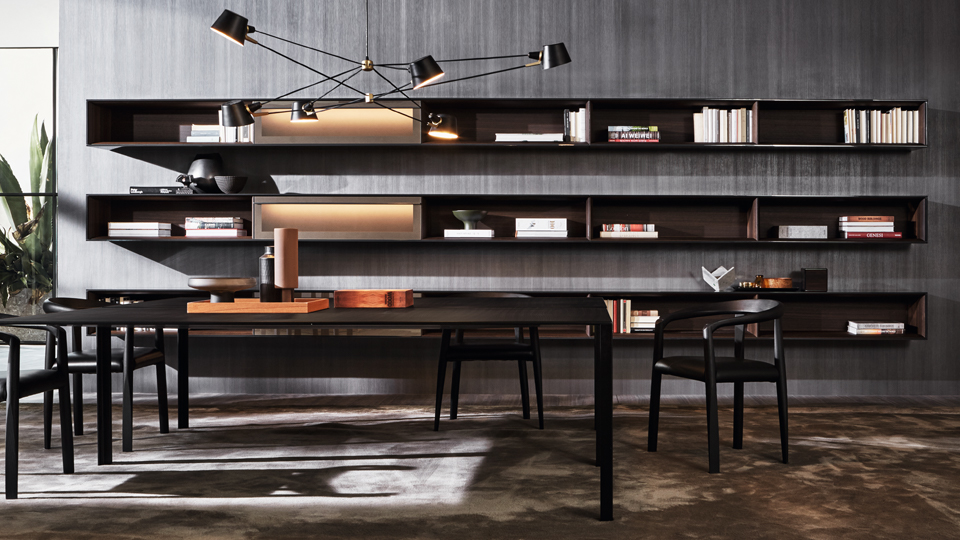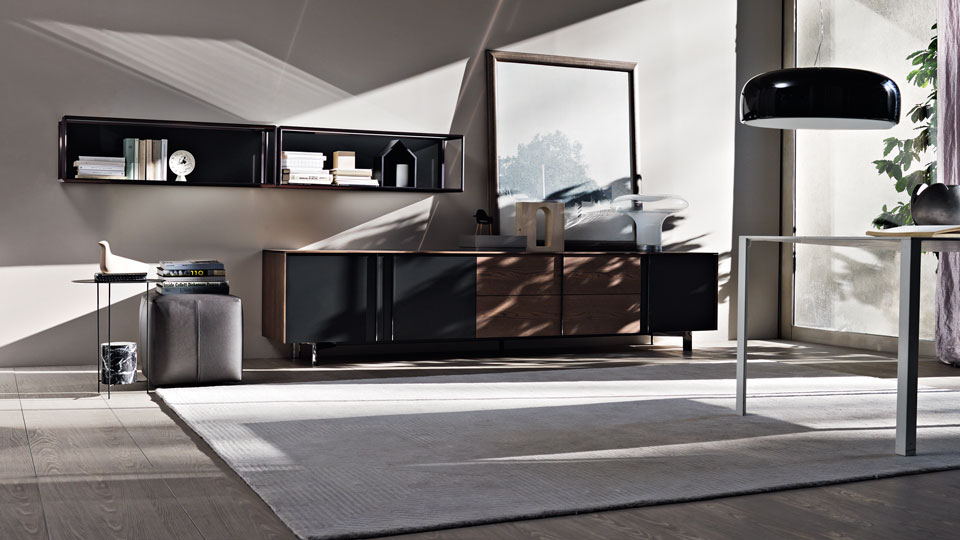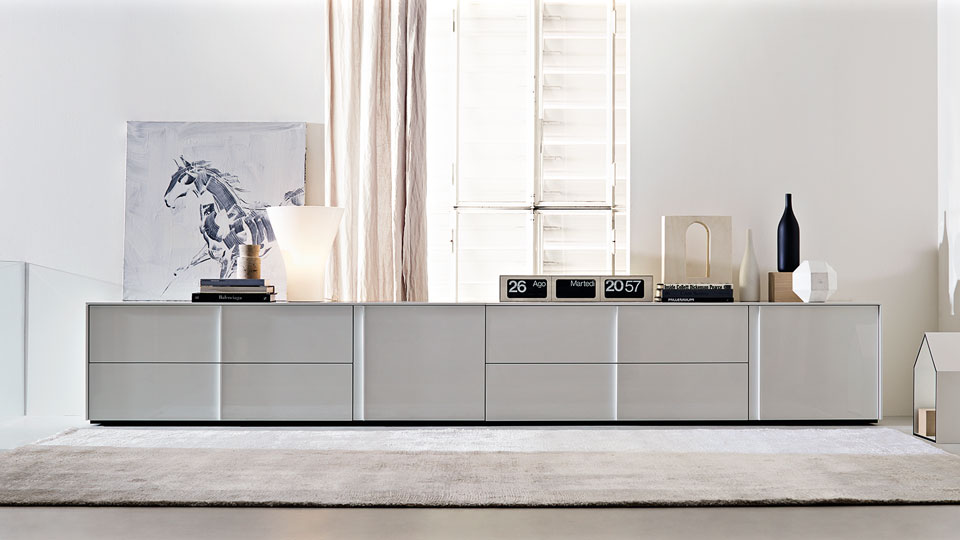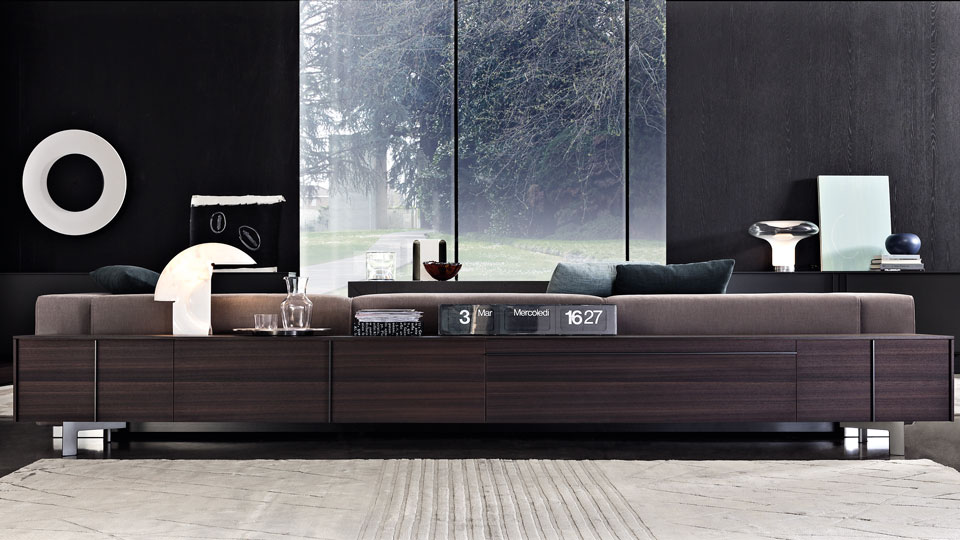 An inspiration from the mind of Argentinean designer Dante Bonucelli, the Pass-word series of versatile storage systems is founded on three types of elements: benches, wall-mounted units, and box units. Noted for his knack of bringing state-of-the art technology into everyday life, Bonucelli offers a novel mode of expression for the living room.

Bench: Boasting sturdy construction capable of supporting loads up to 1,000 kg, the bench can as serve as a center table. It can be ordered with an optional cover for hiding USB chargers, LAN hubs, and other equipment, providing an excellent setup for tastefully housing your TV and audio systems.

Wall-mounted units: All that is seen are slim 10-cm-thick shelves and the sliding doors?the absence of back and side panels allows the units to beautifully merge with the wall.

Box units: Available in floor-based and wall-mounted versions, the box units offer various selections such as swing doors, drawers, and flap doors to tailor the system to your needs. UV-cured cedar can be selected for the inside, offering the delightful aroma and insect-repelling properties of cedar, plus superb resistance to warping.