LUNARI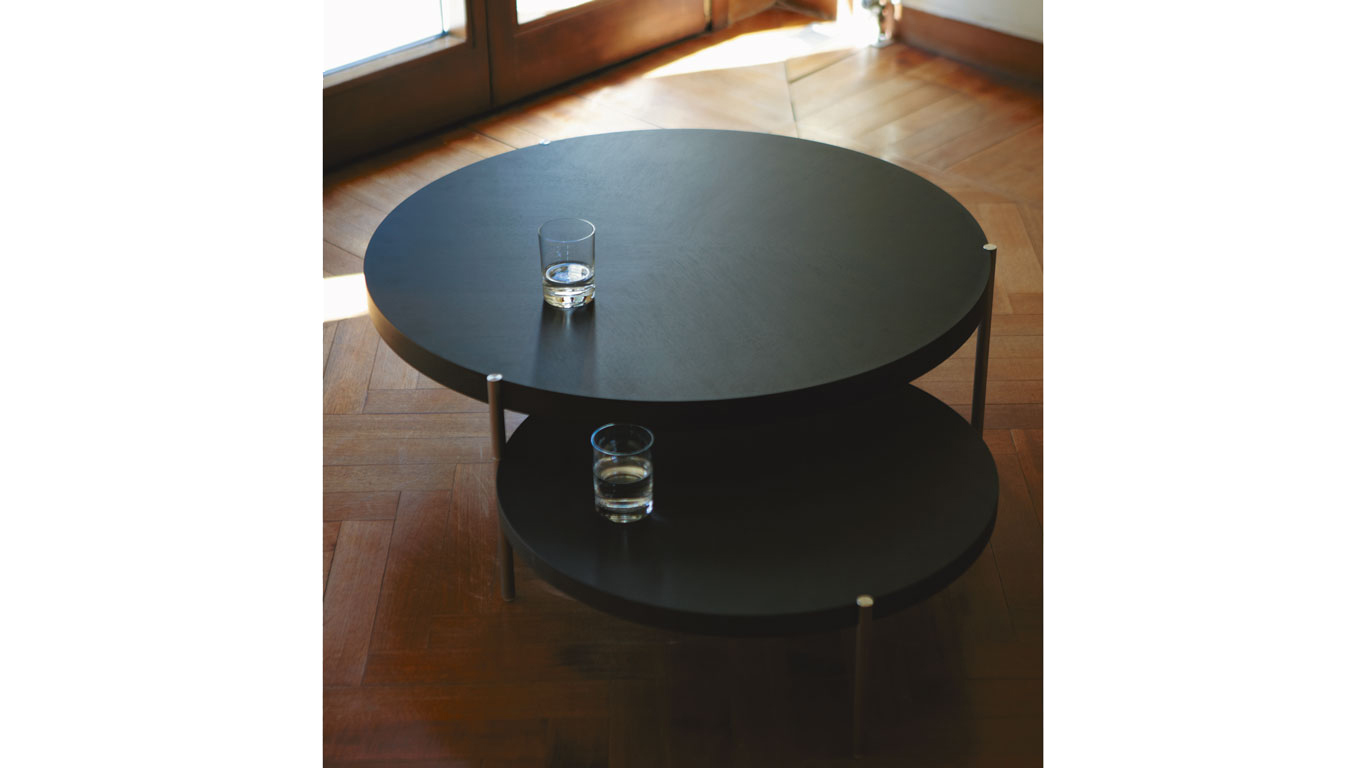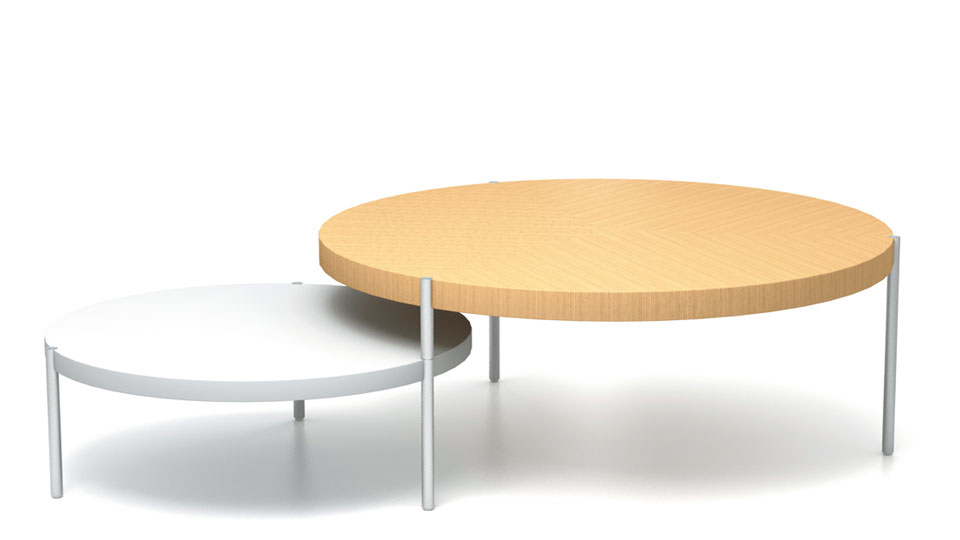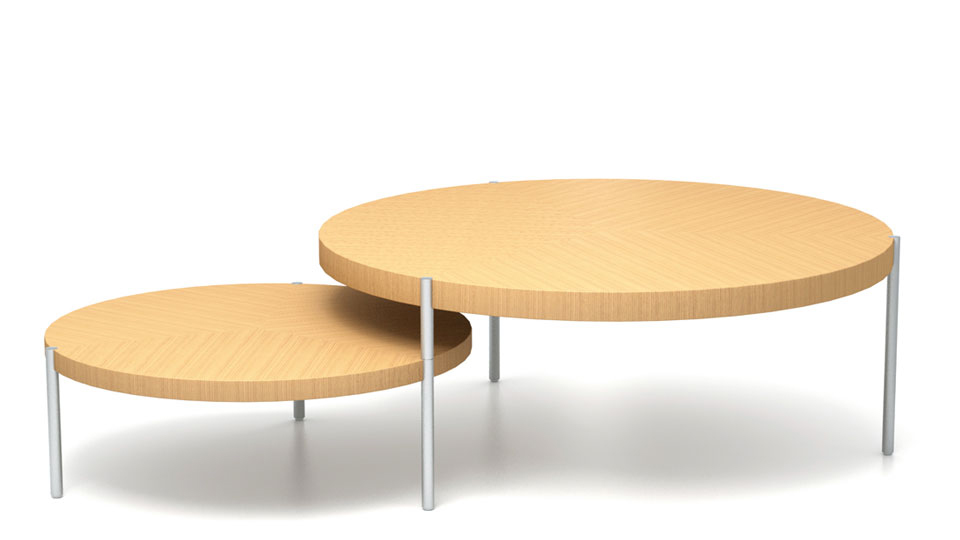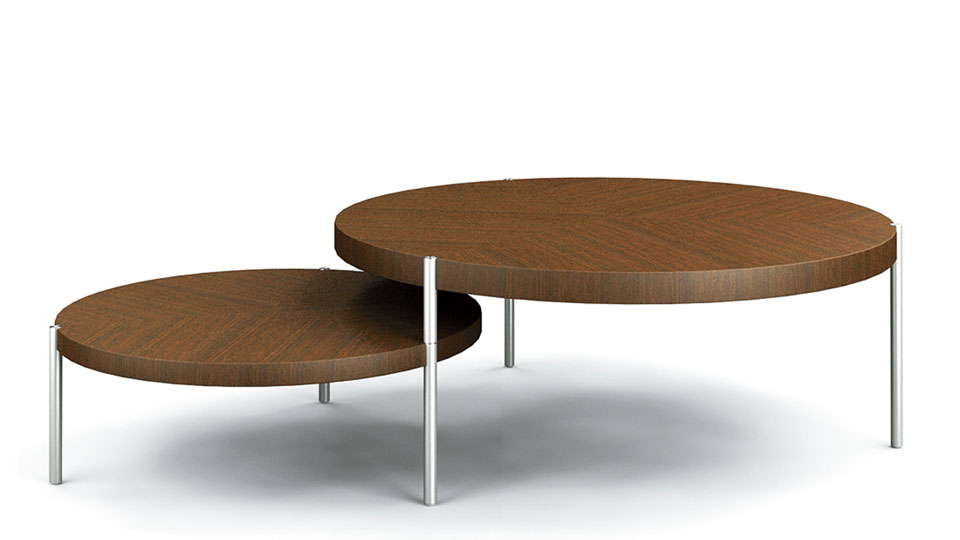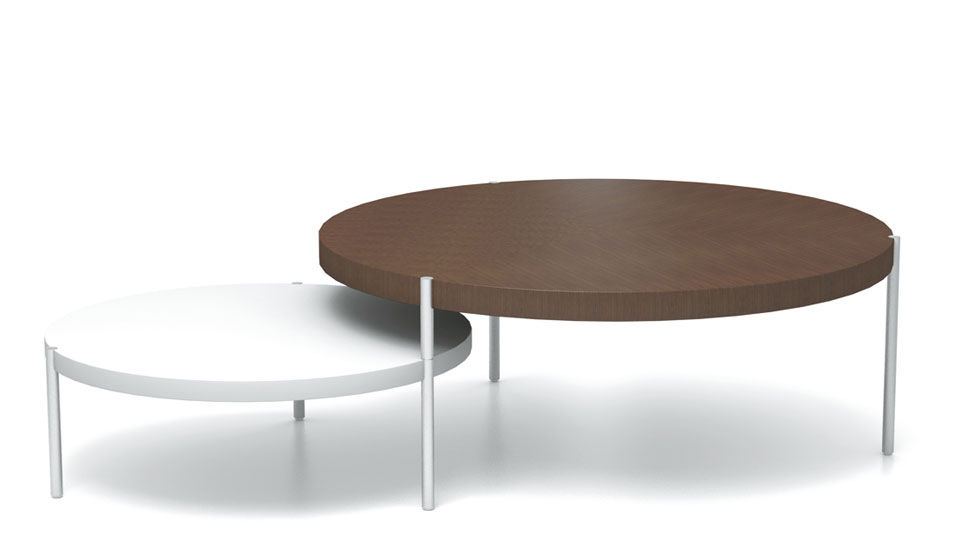 Picture the larger round table as the sun, and the smaller one as the moon, and you can imagine the waxing and waning of the moon when the two overlap.
The smaller table rotates about one leg of the larger one, so it can be positioned to accommodate various spaces and different types of companion furniture-and thus enables you to freely design the look and dimensions of the setting.
Wood finishes are rendered in herringbone veneer.
brand
arflex
designer
C.O.D.
delivery
Lead time 3 weeks
finishing
●φ900 mm top is available in 5 wood finishes:
Urethane-coated white oak veneer
Urethane-coated white oak veneer in dark gray oak color
Urethane-coated white oak veneer in gray oak color
Urethane-coated black walnut

Urethane-coated black walnut in dark black walnut color

●φ650 mm top is available in the 5 wood finishes above and a white urethane coating

●Legs: Stainless steel in hairline finish