LIGHT CONE PENDANT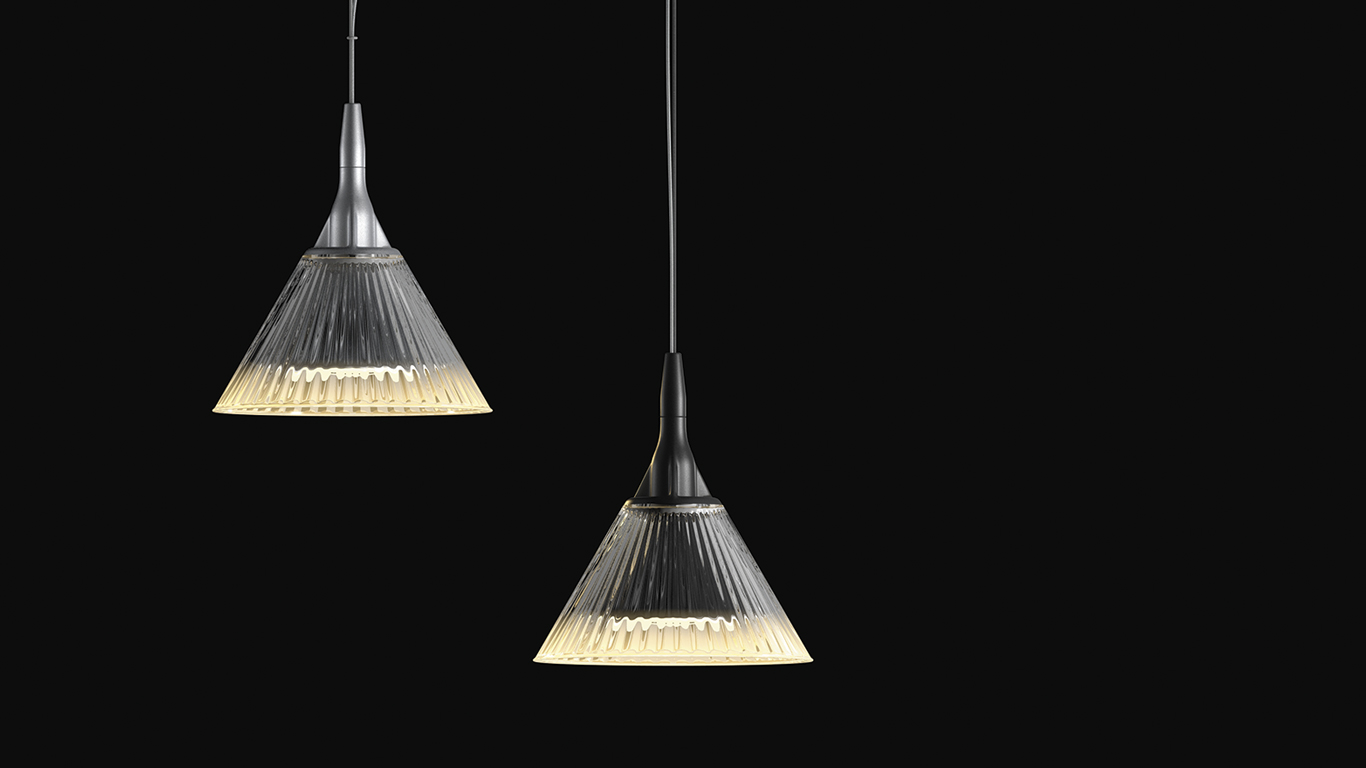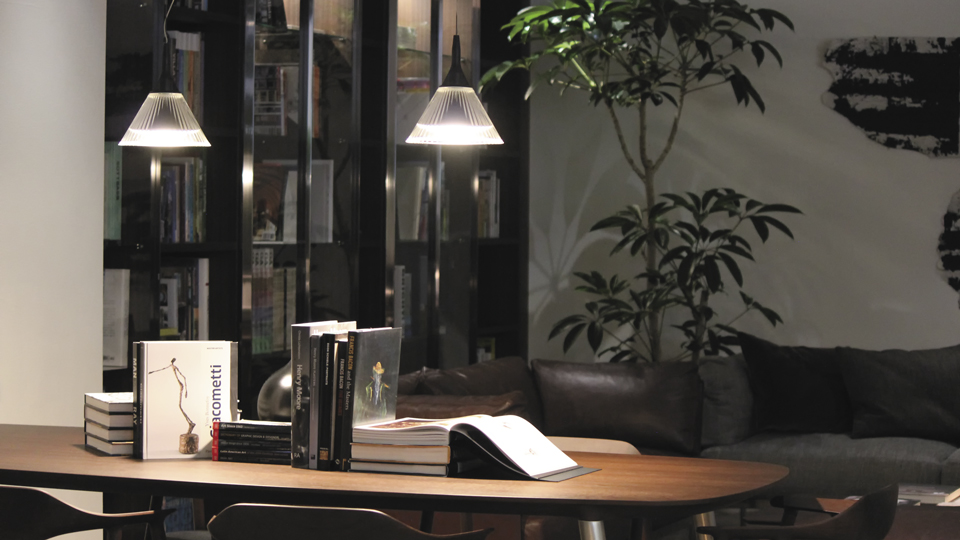 A floor light designed to produce light that is as close as possible to sunlight and to make the colors of things look natural.
The transparent light illuminates the space vividly, and the dimming type allows you to enjoy comfortable shades that match the interior and taste.
brand
arflex
designer
C.O.D.
finishing
"Superb brightness & longevity

Light Cone is as bright as a 150-watt halogen lamp even though it uses a high-CRI LED light source. Such radiance normally produces heat that can shorten the life of a lamp, but Light Cone solves this problem with a heat-shedding LED design and an air convection cooling construction?achieving both superb brightness and longevity.
The lamp's heat creates an updraft that draws cool air from below, using natural convection to prevent overheating. This feature, along with the LEDs' special ceramic housing, gives the lamp a life of 100,000 hours, 2.5 times longer than the typical LED. For an average use of six hours per day, this adds up to 46 years.
(Service life is not guaranteed.)

Size: H1,800 φ350 mm / H2,020 φ350 mm
Stand color: Black / silver
Color temperature: 2,700 / 3,200 K
Luminous flux: 2,700 K, 1,660 lm / 3,200 K, 1,710 lm
(? 150-W halogen lamp). Brightness adjustable with remote control and 3-setting switch on unit.
Power: 50 W
Ave. CRI: Ra97
Weight: H1,800 mm, 6.3 kg / H2,020 mm, 6.5 kg
Cord length: approx. 4.5 m"