HOLIDAY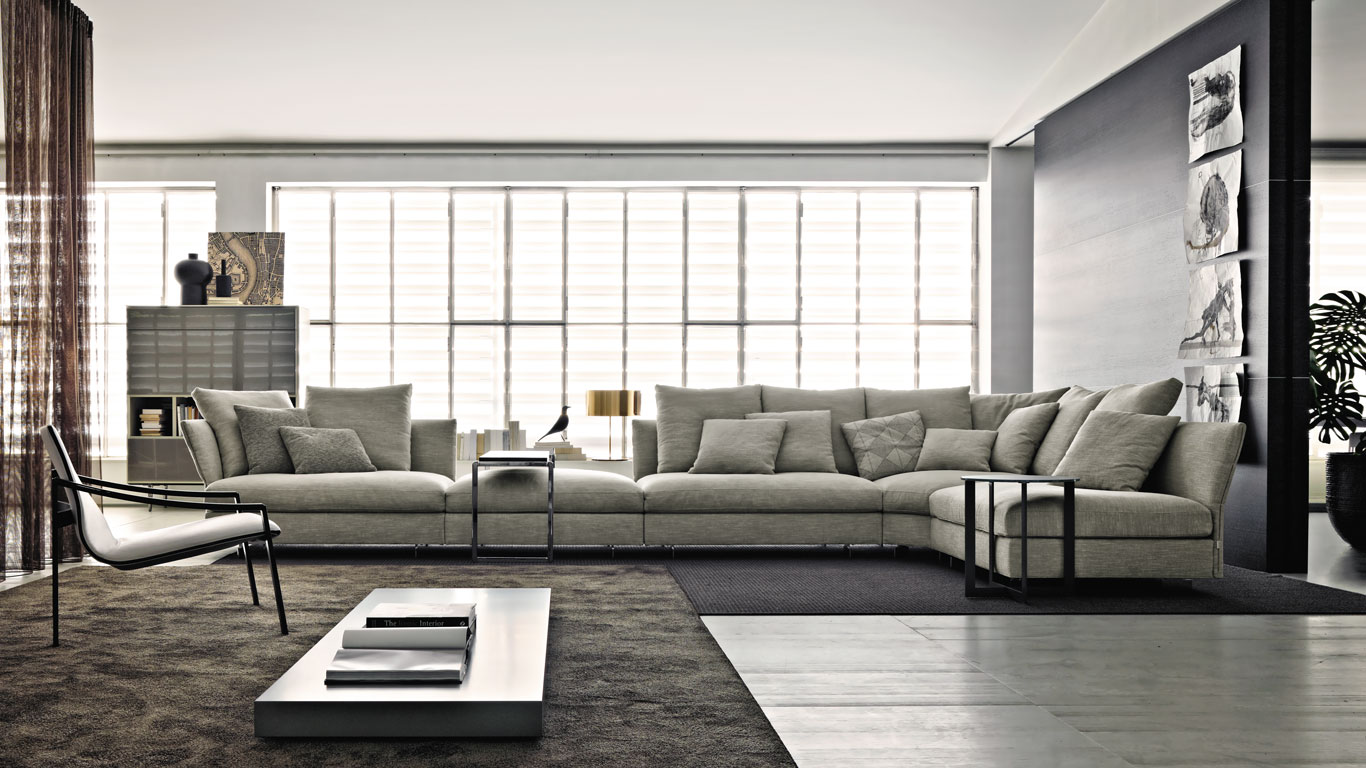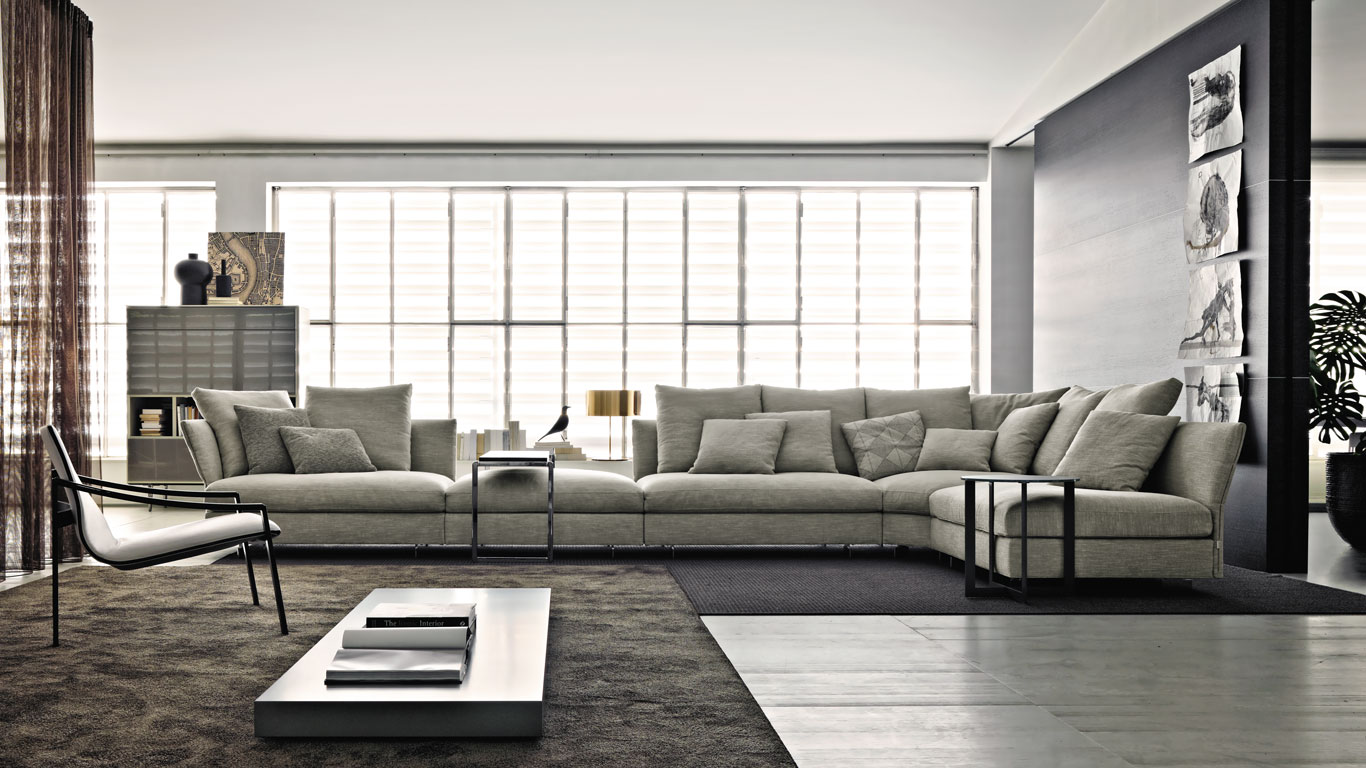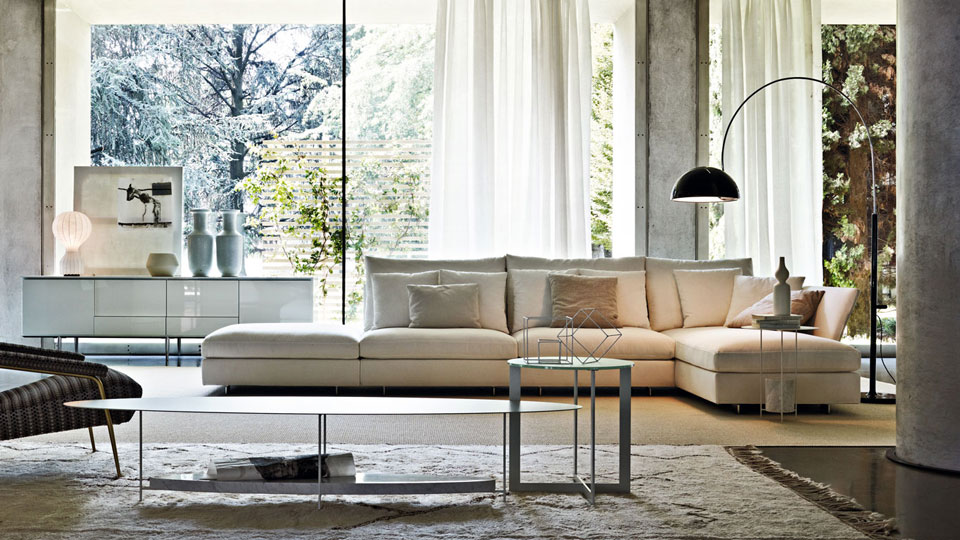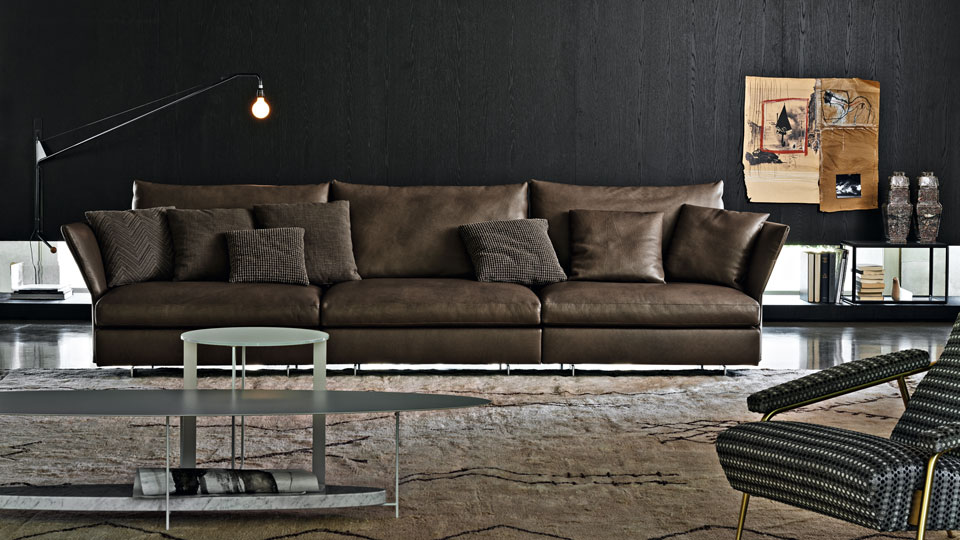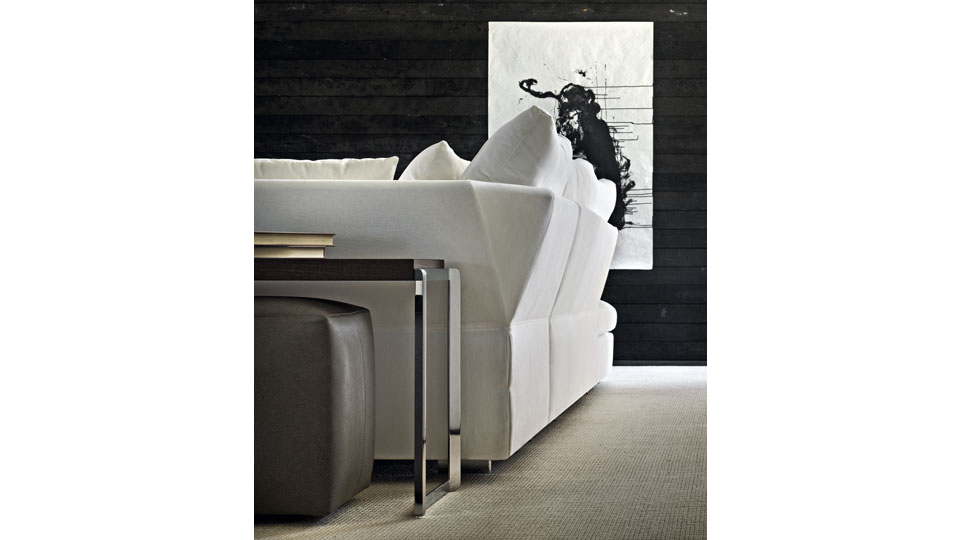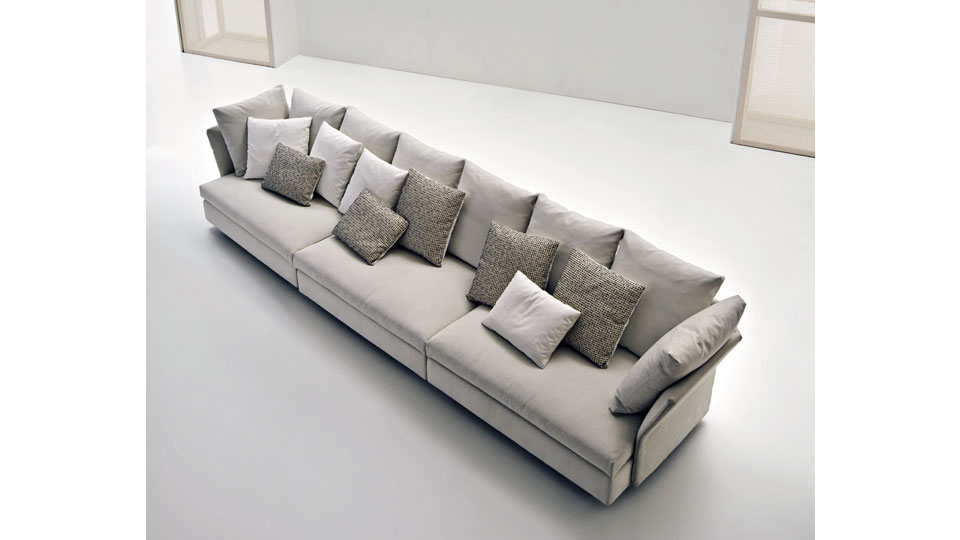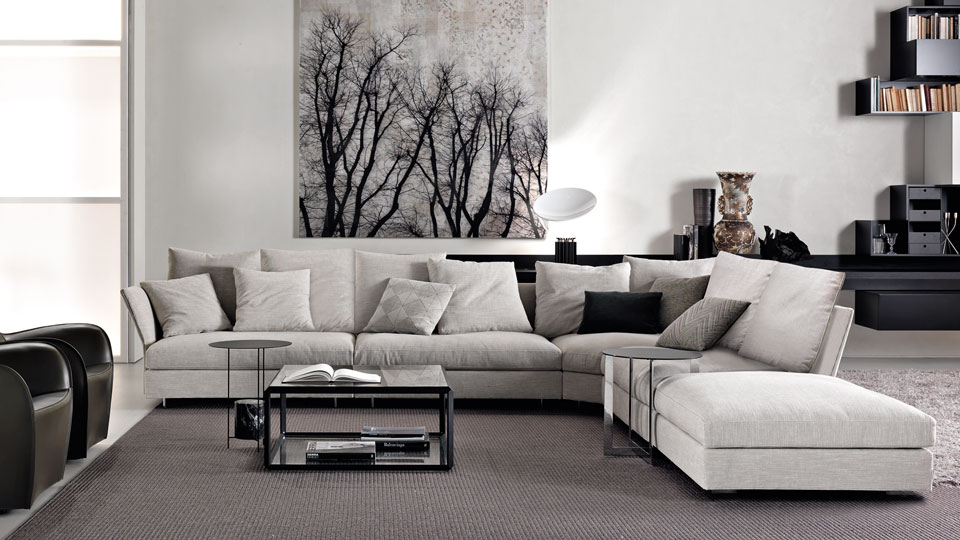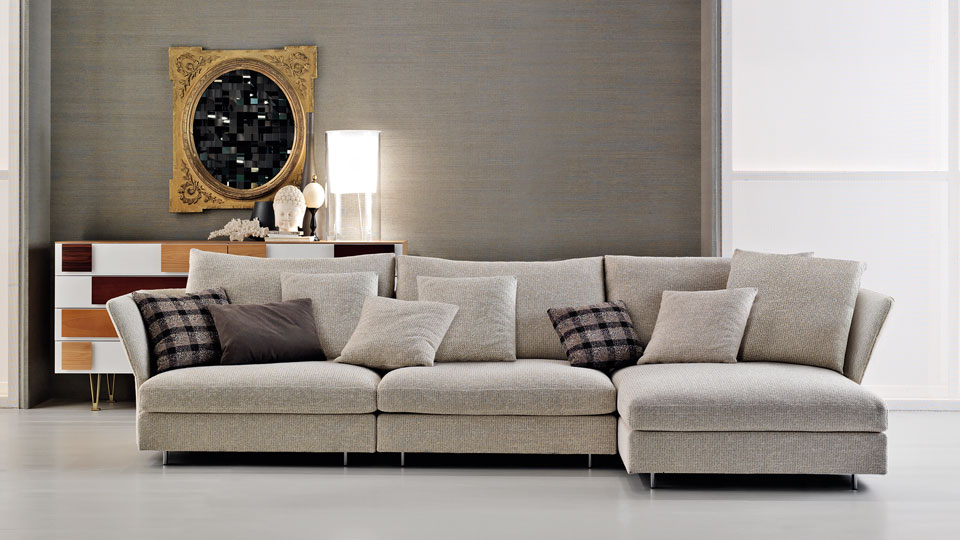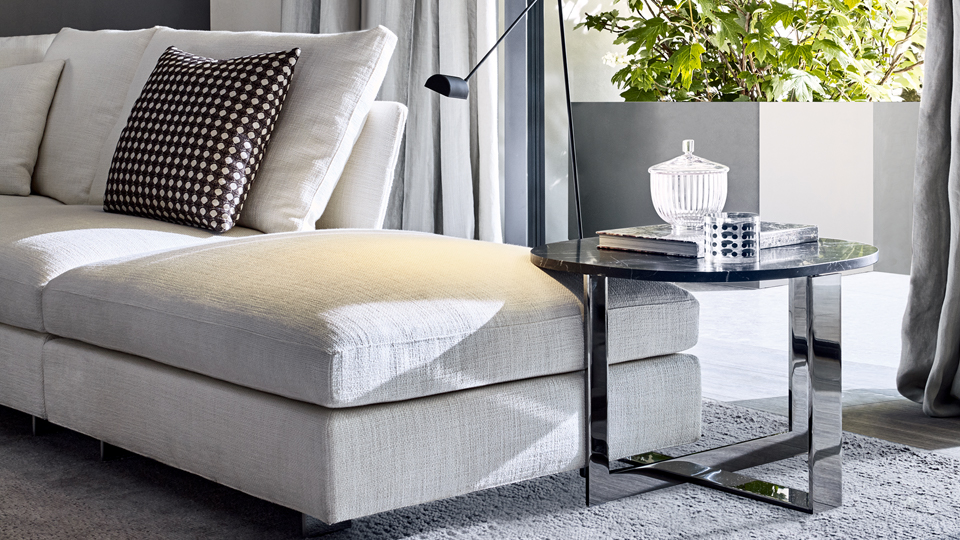 Supreme comfort and blissful relaxation are in store for anyone who rests on this new sofa model, thanks in large part to a novel cushioning material that provides marshmallow-like softness.
Also contributing to your comfort and enjoyment are optimally sloped arms and a multitude of rearrangeable cushions. The well-fashioned arms are a striking testament to Molteni & C's commitment to high quality.
Reflecting trends in modern home interiors, the sofa has a reduced depth of 96 cm. The modules are available in widths of 80, 100 or 120 cm.
Holiday offers the widest configurations of all Molteni & C sofas.