GIULIO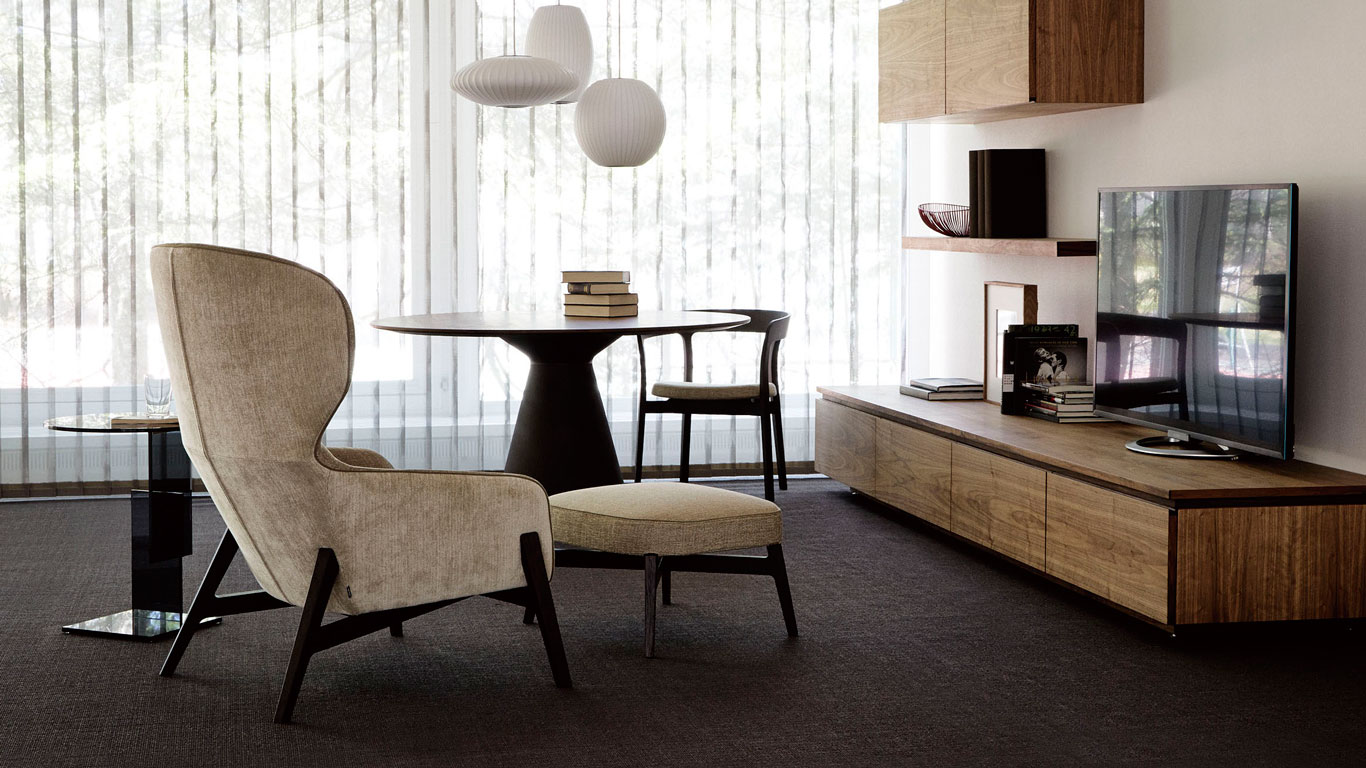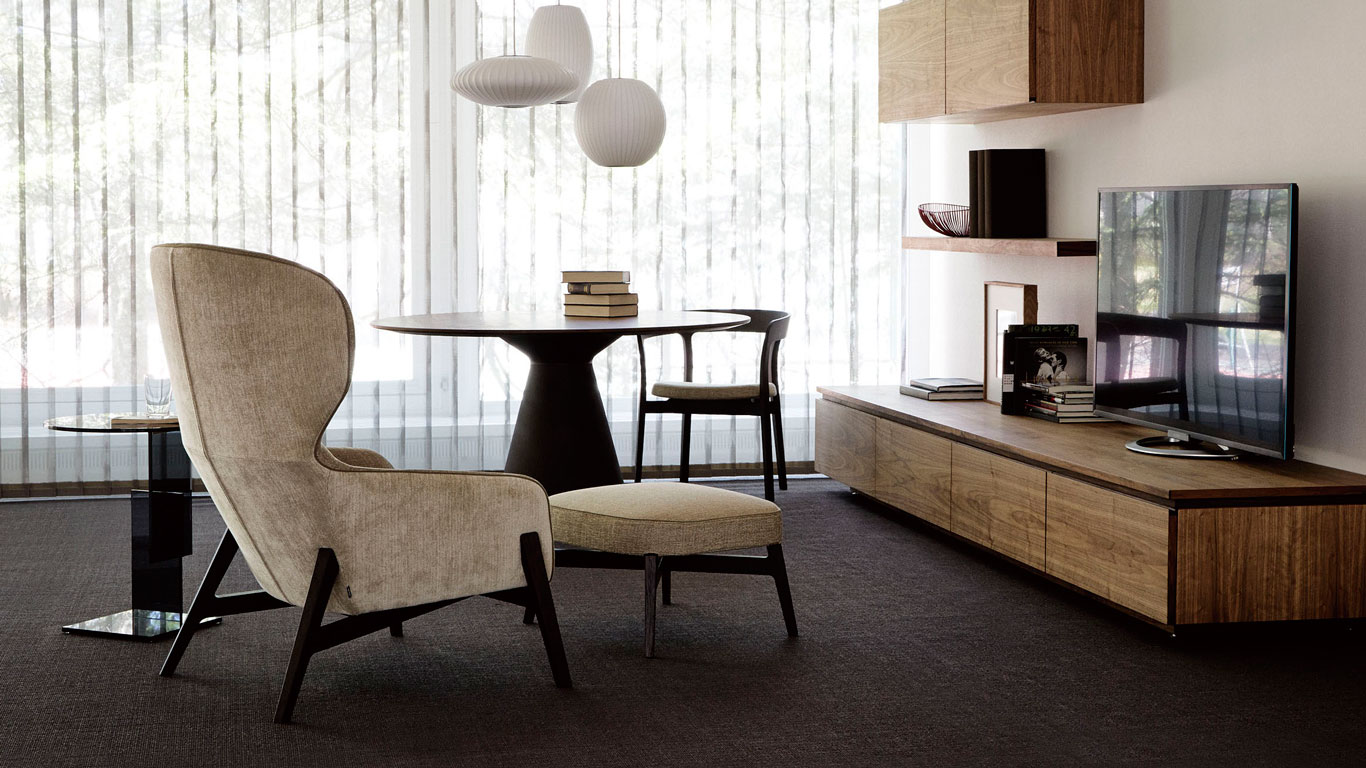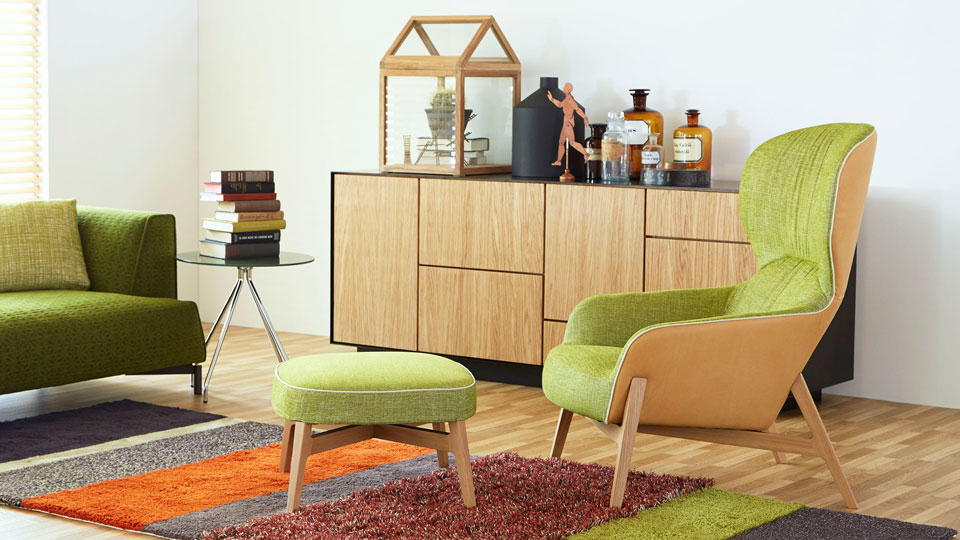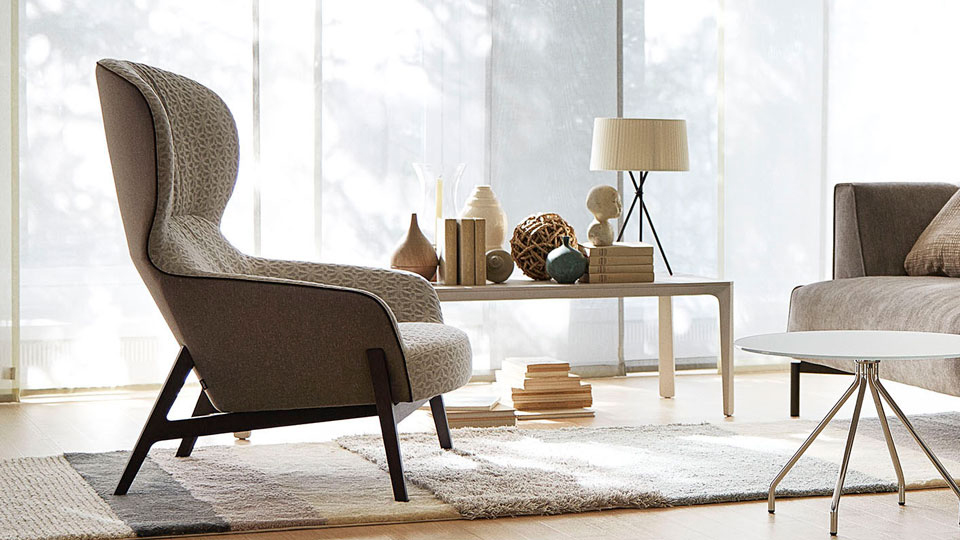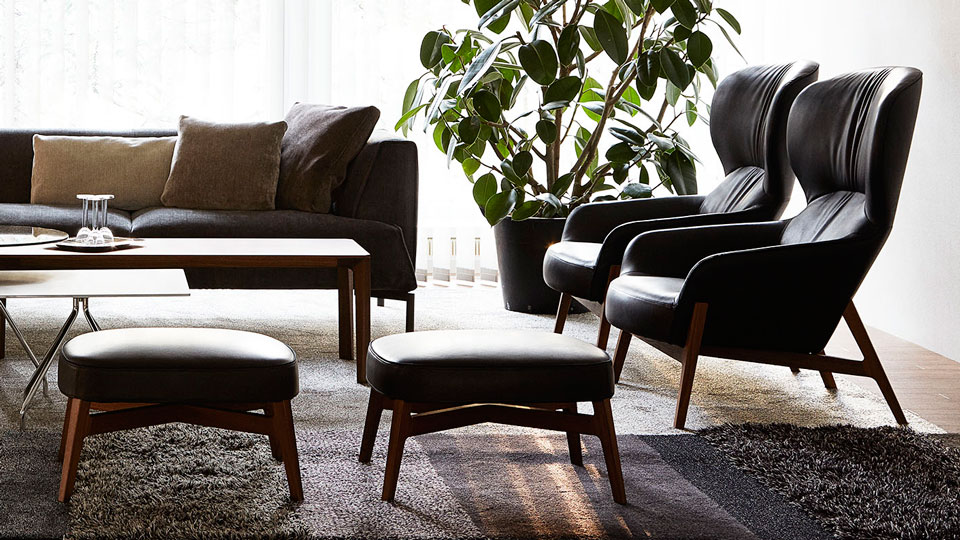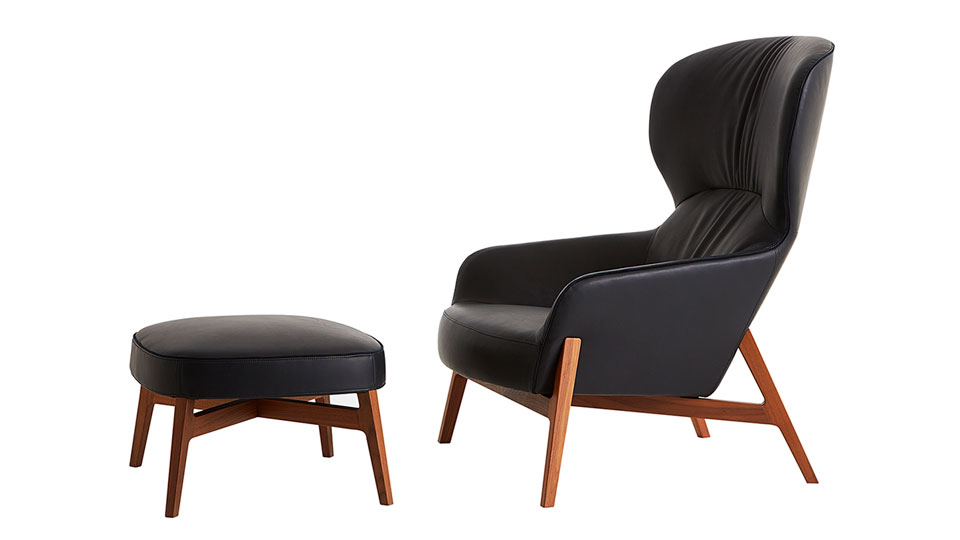 This stately armchair sports a classical wing-back form, yet carries a modern air that meshes nicely with today's lifestyles.
The closest attention was given to the design of the dimensions, angles, softness and other elements in order to provide regal comfort to everyone, regardless of their shape or size.
Your pleasure is further enhanced by the freedom to choose different fabrics for the front and back, and to select the color of the piping trim.
brand
arflex
designer
C.O.D.
delivery
Lead time 4 weeks
finishing
Frame: Choose from 6 selections
Urethane-coated solid oak
Solid oak in dark gray oak color
Solid oak in gray oak color
Solid oak in white oak color
Urethane-coated solid black walnut
Urethane-coated solid black walnut in dark black walnut color


Seats: Plywood, urethane

Note: Features a covering system for the ottoman only