DIAMOND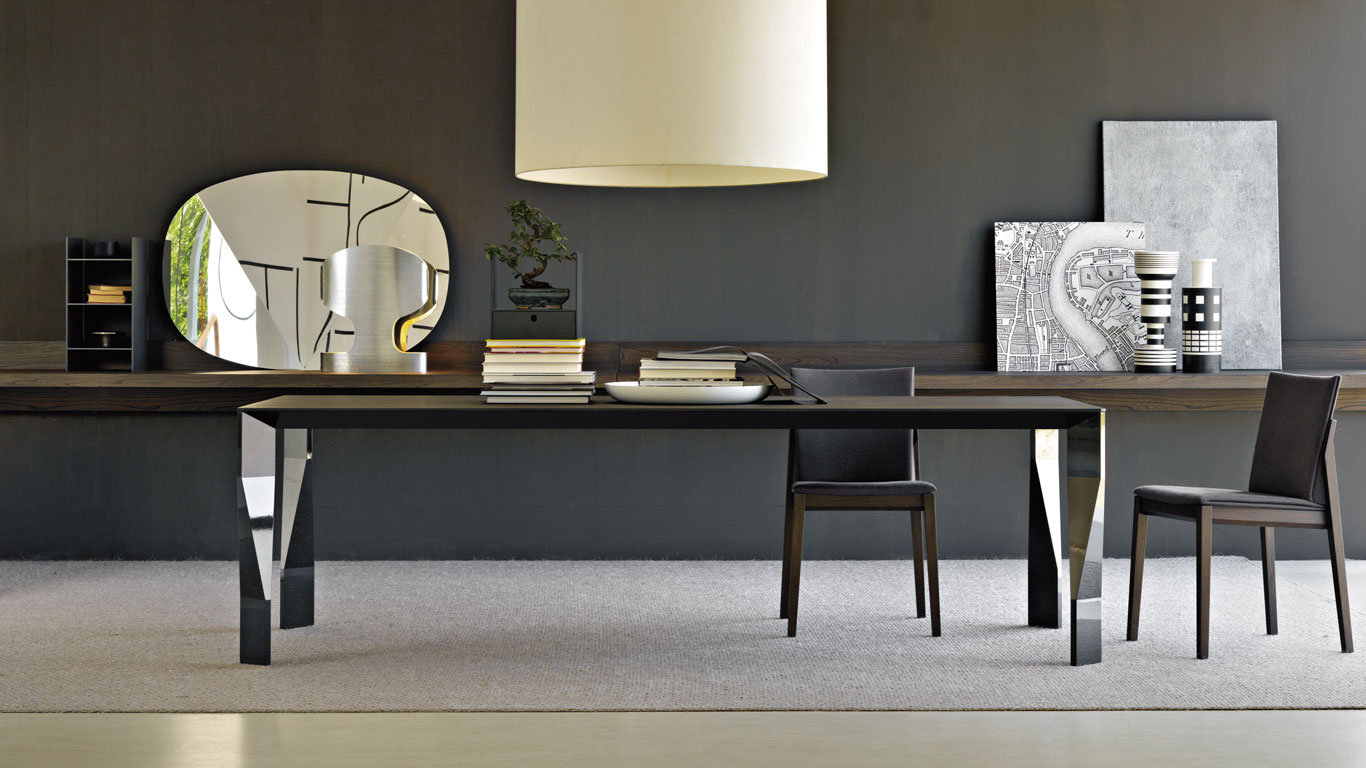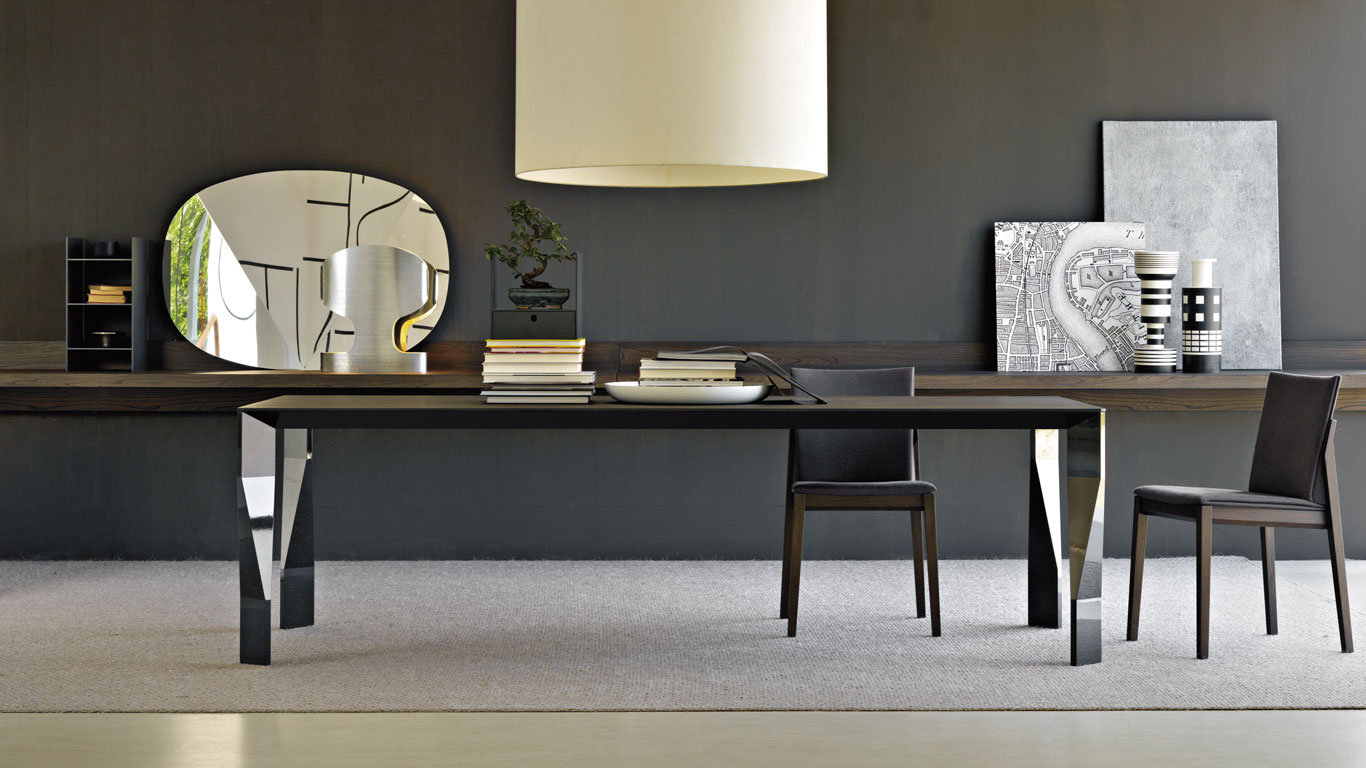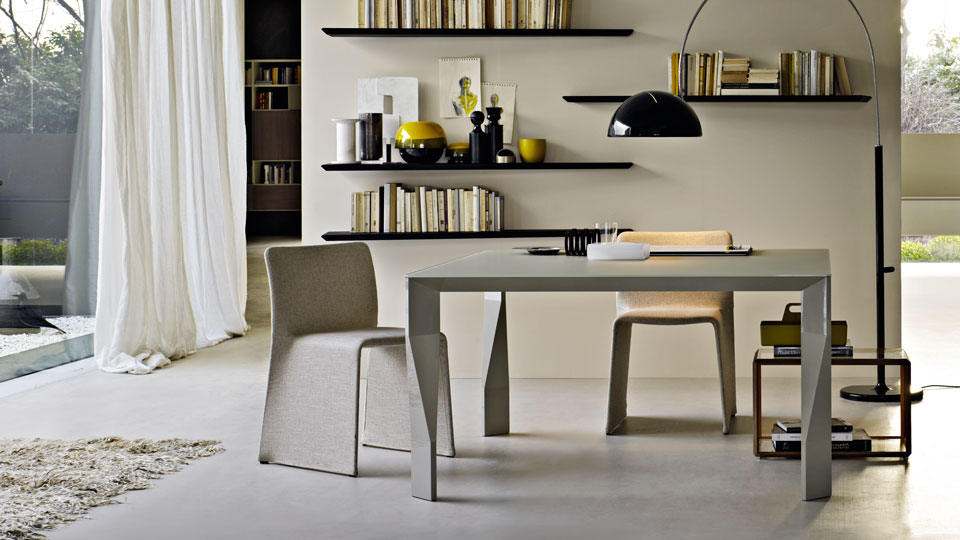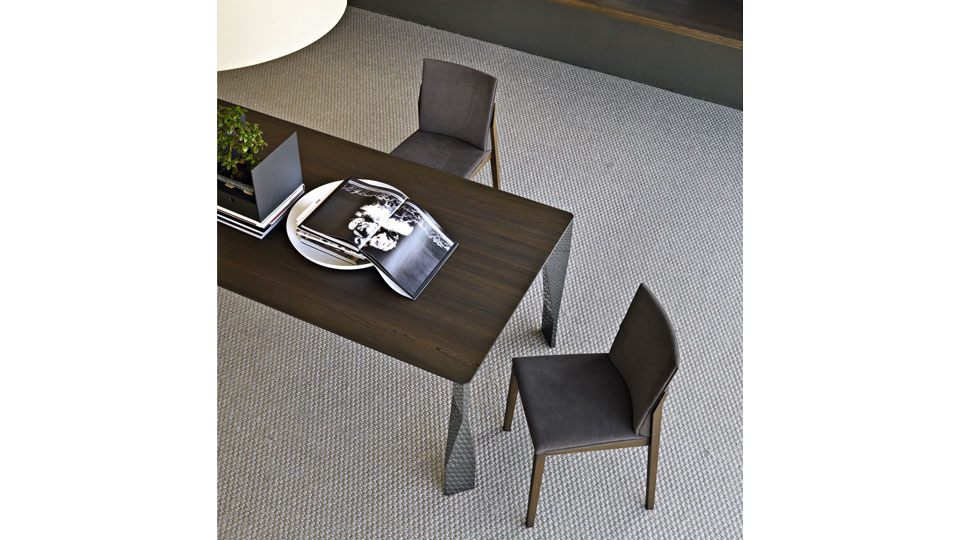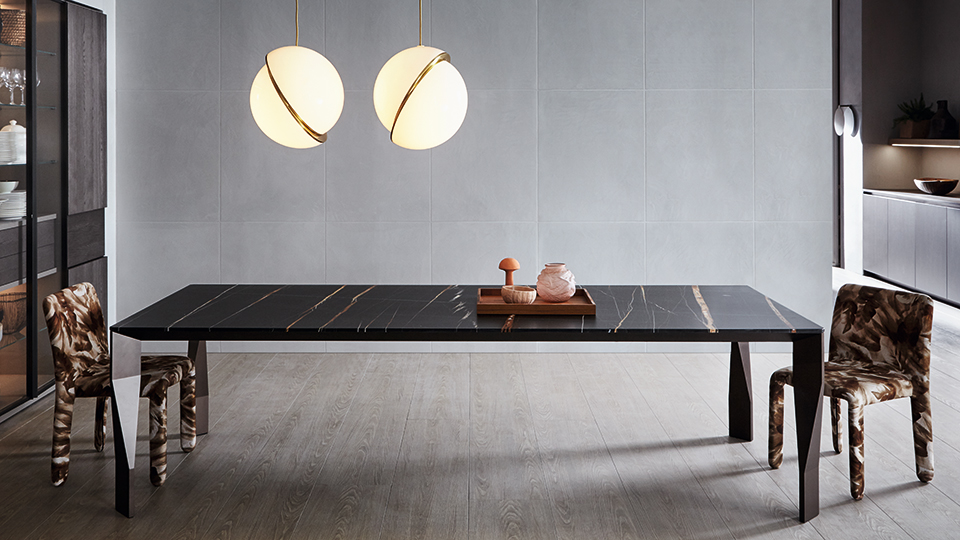 This table brings Patricia Urquiola's imaginative vision to life with superbly skilled use of aluminum.
The legs radiate with the diamond-like sparkle of 1-mm thick aluminum foil on a core folded in bends reminiscent of origami. The cores are injected with polyurethane to give a dense feel while balancing strength with aesthetics.
The wood-finish tabletop version brings out the natural beauty of the grain.