Search for your favorite materials
すべてのサンプルを見る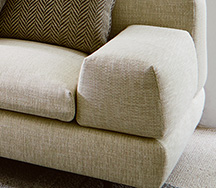 fabrics
From standard selections to trendy new designs, we offer around 30 types of high-quality fabrics in 200 colors, produced mainly in Japan and Italy. They are divided into five classes (F2–F6) that represent different price ranges. Select the fabric that best suits the product, your color and texture preferences, and your budget.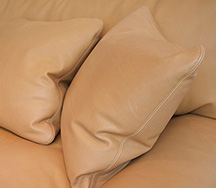 leather
Our leather selections for covering your sofa or chair include superb real cow leather, leather tape for woven upholstery like that of the NT chair, and more. Enjoy the charming, graceful aging that only natural materials like leather can deliver. You can choose from 37 colors and four classes (L1–L4) that represent different price ranges.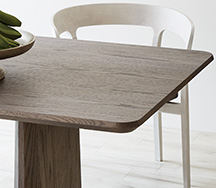 wood finish
Choose from woodgrain finishes that highlight the natural beauty of wood—white oak, black walnut and more—or painted finishes in dark tones, gray or other coloring. We're sure that you'll find the right color and texture for you.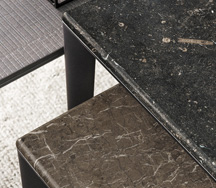 marble
Marble is used for some of the living and dining tables. Marble items with a profound feeling go well with materials with rich texture such as leather and glass, and enhance the grade of the space. Enjoy the beautiful pattern of marble carefully selected from all over the world.

Maintenance is available only for arflex brand products.
Please note that the actual materials may vary slightly from the colors, pattern sizes, textures and other features shown in the photos.
Certain fabrics, leather or wood finishes are not available for some products. Please contact us for details.