ARC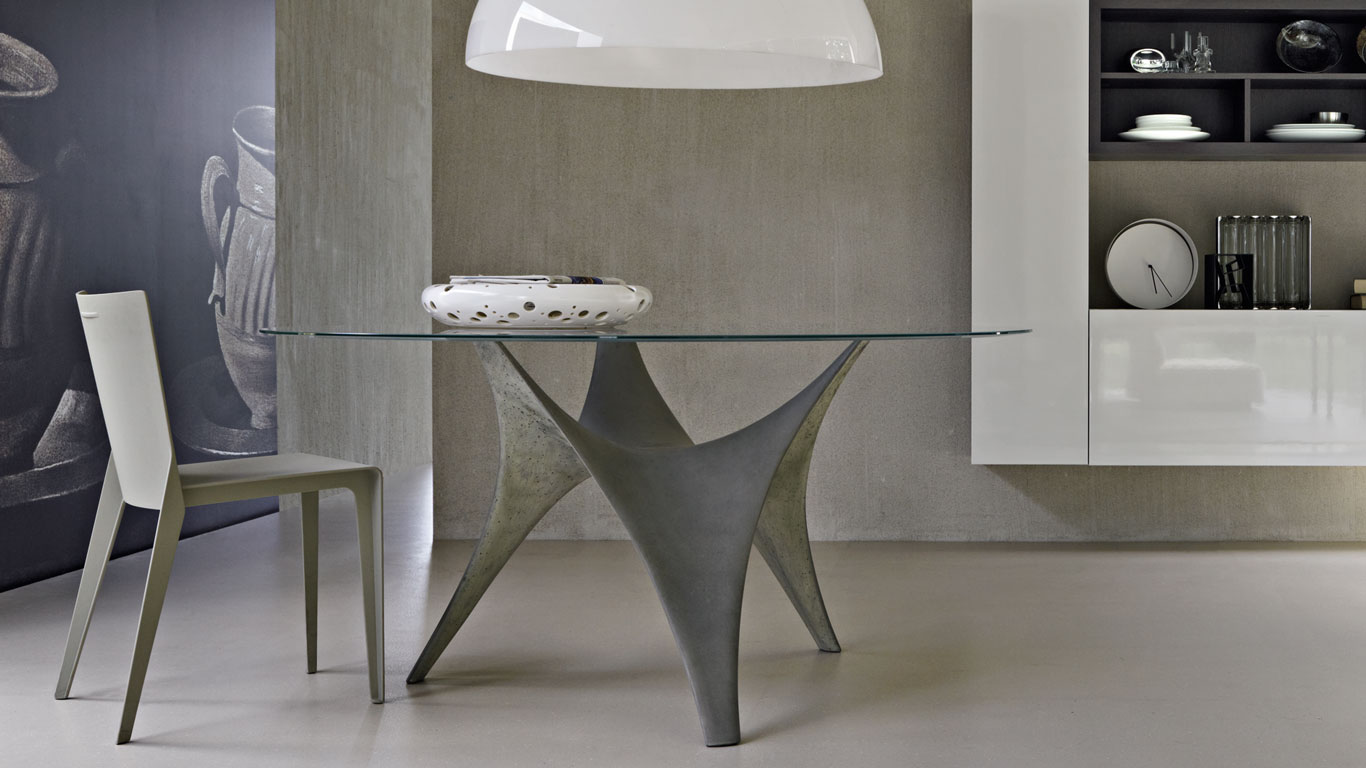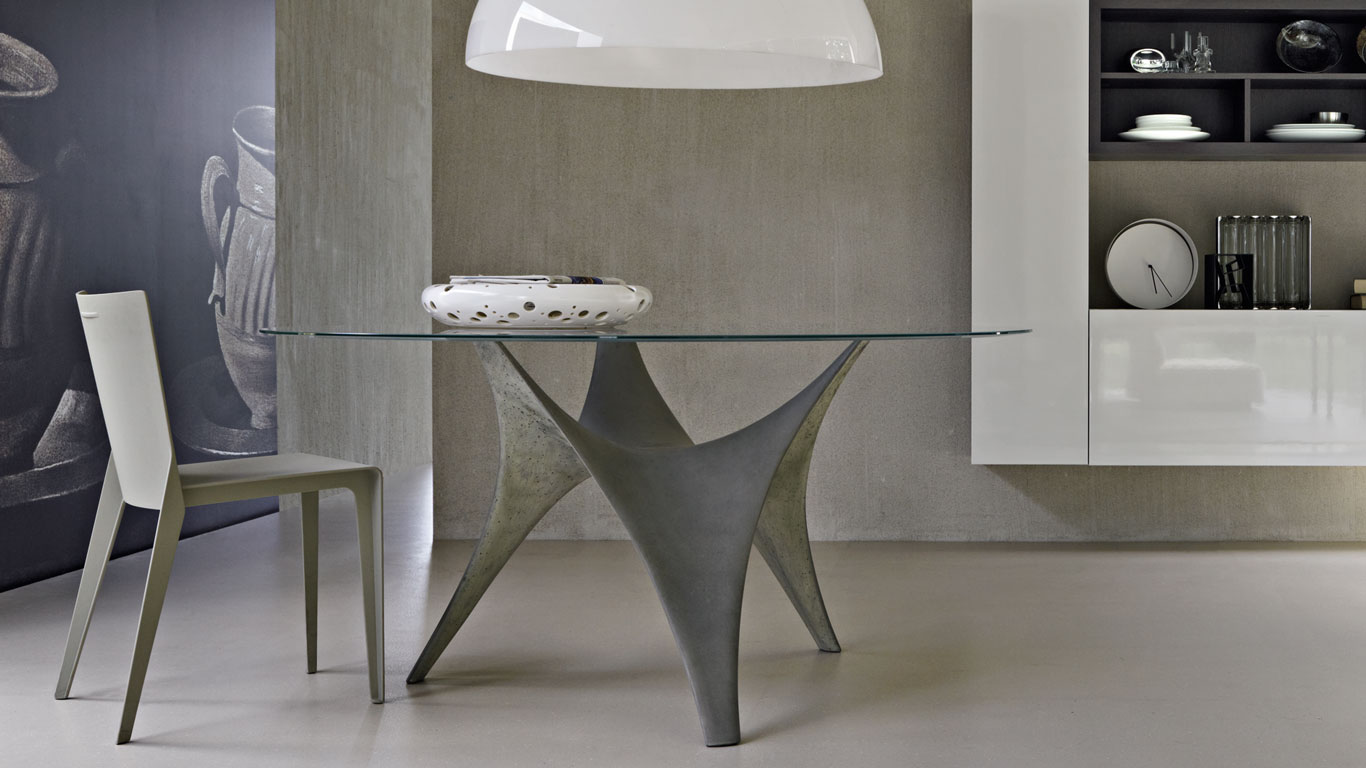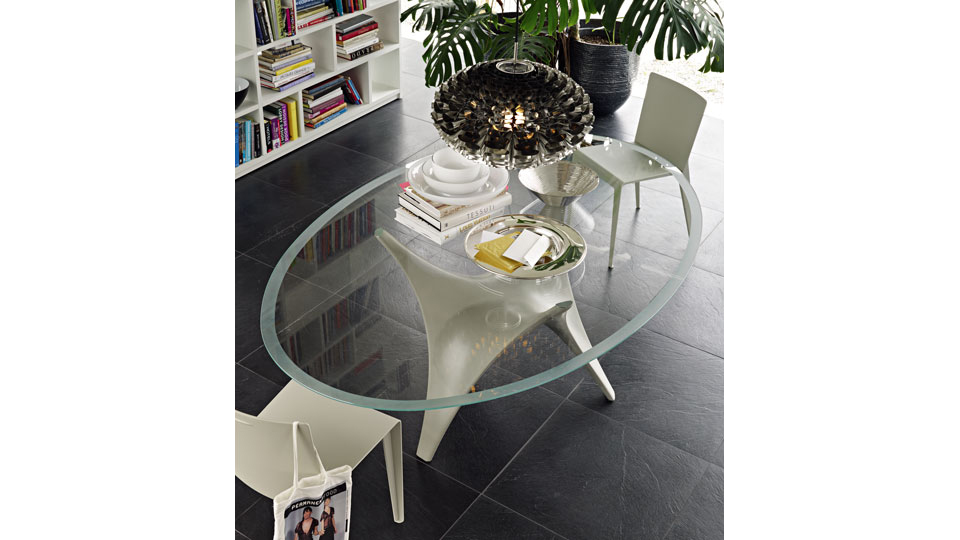 Inspired by modern architecture's technostructures, this table's base looks like a large cloth stretched out and curved to form legs. It is made from fibrous material mixed with cement to achieve a 3-dimensional form that combines strength, texture, and unparalleled beauty.
And, the base's manufacturing process was designed to reduce CO2 emissions by 56% compared with the typical production method. In all, Arc is a fusion of technology, design, and ecology.

? Winner of the furniture division of the 2011 Elle Deco International Design Awards.
brand
Molteni&C Dada
finishing
Top: Clear tempered glass
Base: Fibers mixed in cement, available in white or gray.