KRISTAL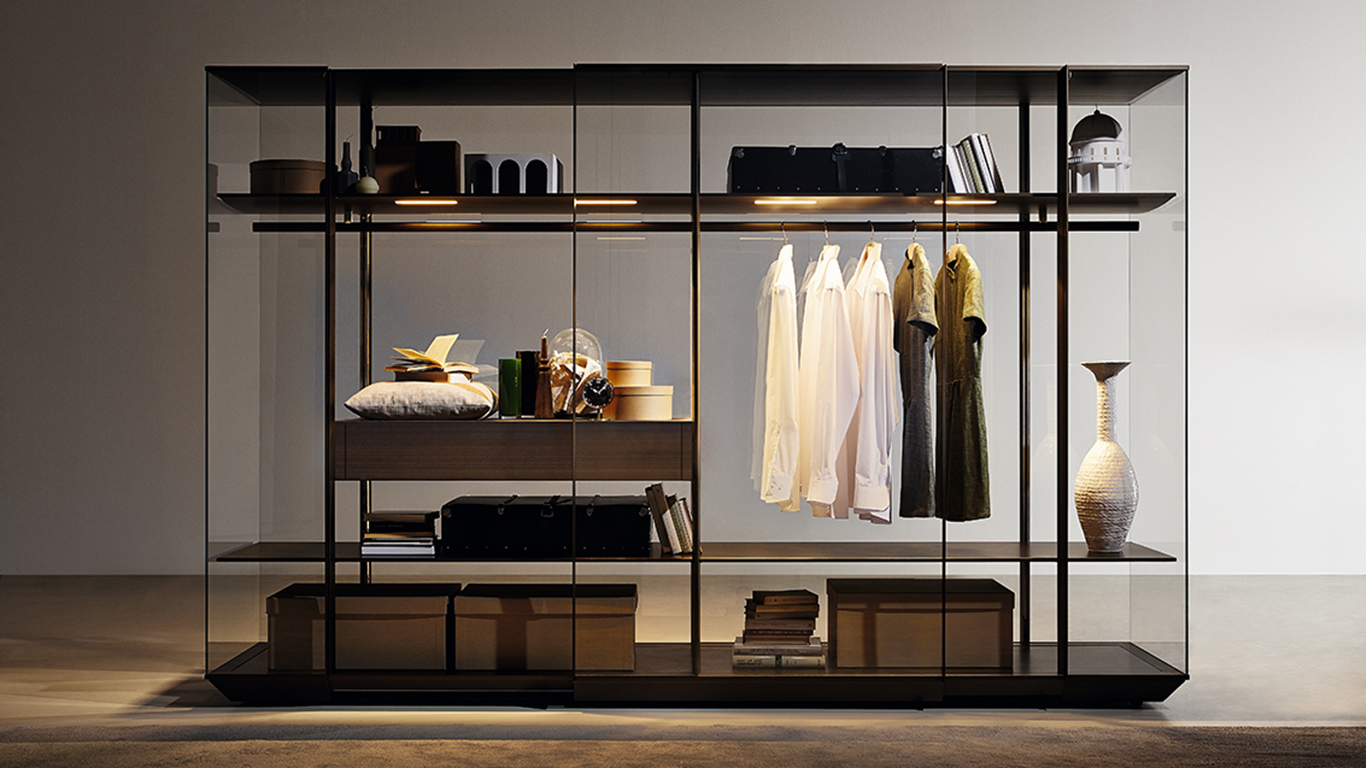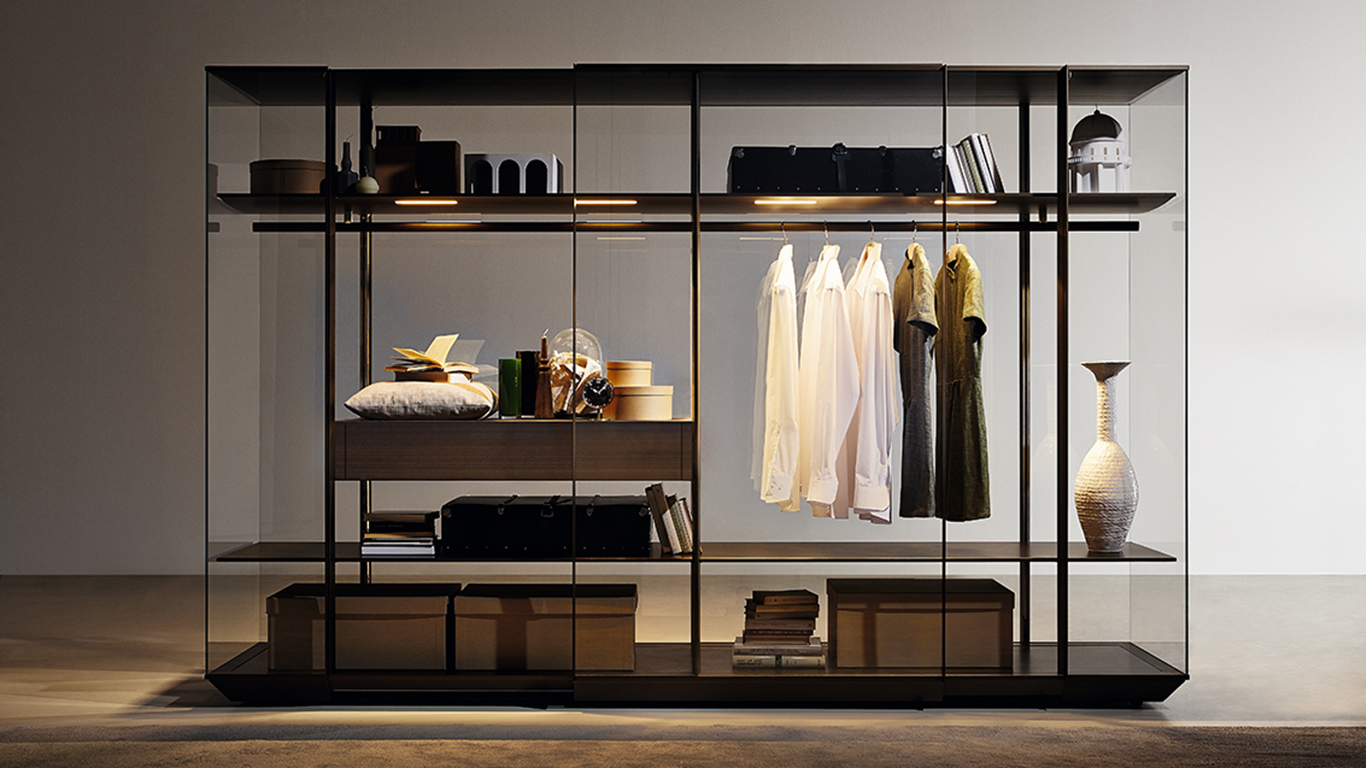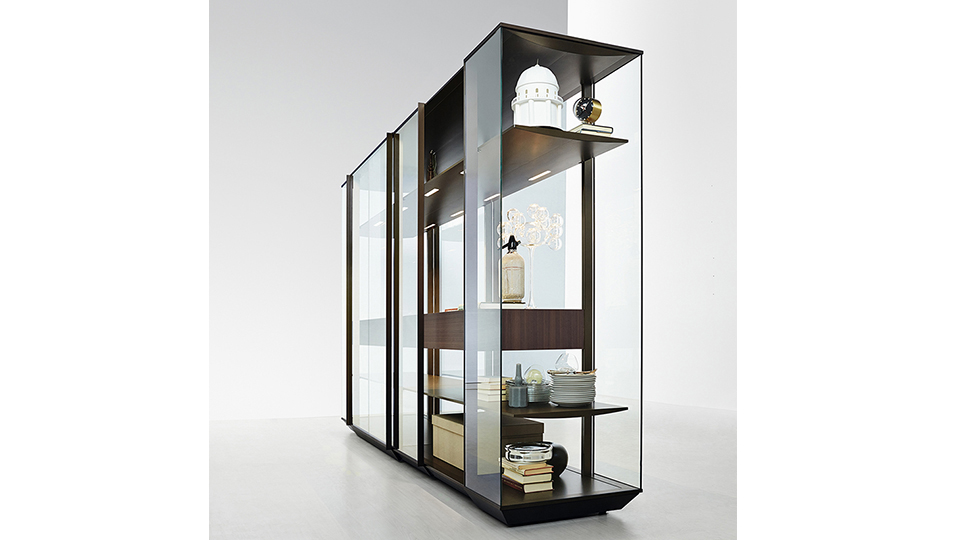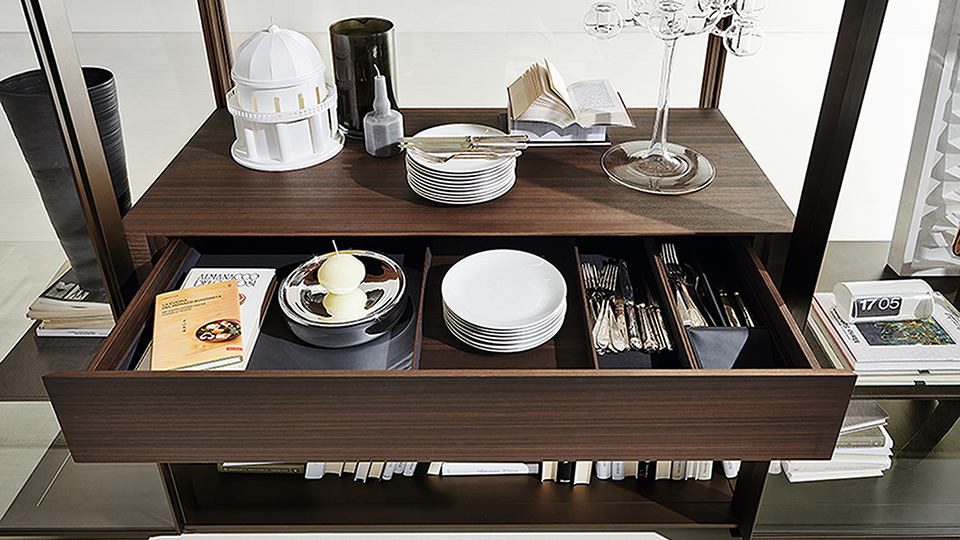 Surrounded on four sides by highly transparent glass, Kristal is an elegant showcase whose sophistication of design is seen in every detail. Featuring sliding doors on the front and back, Kristal can be used as a natural partition for any room.
It comes in two versions, one with shelves and drawers, and another designed to hang clothing or other items. Both types include a lighting shelf.
Place it in your living room, dining room, or bedroom to show off your collection of favorites?knickknacks, shoes, handbags or what have you?in a special way not possible before.